100tph mobile combine cone crusher with belt conveyor
Basic information
| | | | |
| --- | --- | --- | --- |
| Appication Industry | Construction works, Ming,Egergy | Capacity(tph) | 50-300 |
| Type | Mobile Combination | Weight | Based on model |
| Motor type | AC motor | Core Components | Motor, engine |
| Origin | China | Color | customizable |
| Warranty | 1Year | package | Export standard |
| Max feeding size | 500mm | Output size | 10-50mm |
Introduction
The multi-machine combination of the mobile crushing station is a common combined crushing station. For the small and medium-sized production demand, the frequent moving working environment, and the independent completion of the customer's demand for stone production, the multi-stage combined mobile crushing station is a good choice. It is mainly a kind of equipment which is composed of vibrating screen, smashing, cone breaking, counter-breaking, impact breaking, etc. according to different types of coarse crushing, medium crushing and fine crushing, and is a choice of customers at present, diversified secondary crushing. The station is capable of self-loading and screening, and completes the work in all directions.
Applications:
It is mainly used for the processing of materials that often require relocation operations such as metallurgy, chemical industry, building materials, and hydropower. It is used for the operation of mobile materials such as highways, railways, and hydropower projects.
Features
1. The integrated complete unit eliminates the complicated site infrastructure and auxiliary facilities installation of the split components, reducing material and working hours.
2. Flexible and flexible, the vehicle chassis is high, the turning radius is small, it is convenient for ordinary roads, and it is easier to drive in the rugged road environment of the broken field.
3. Reducing the transportation cost of materials, in line with the principle of "close to treatment" of materials, it can carry out the first-line on-site crushing of materials, eliminating the intermediate links of material transportation and re-crushing and processing, greatly reducing the transportation cost of materials.
4. Free multi-unit combination to meet different crushing needs of customers
5. Flexible parking function for quick access to work mode
6. Adaptable host device switching to meet customer's individual needs.
Packaging & Shipping
Combination Mobile Crusher river stone crusher in Indonesia is exported to more than 130 countries and districts all over the world. We promise to ship about 45 working days after payment. The payment can be L/C, T/T and other negotiation.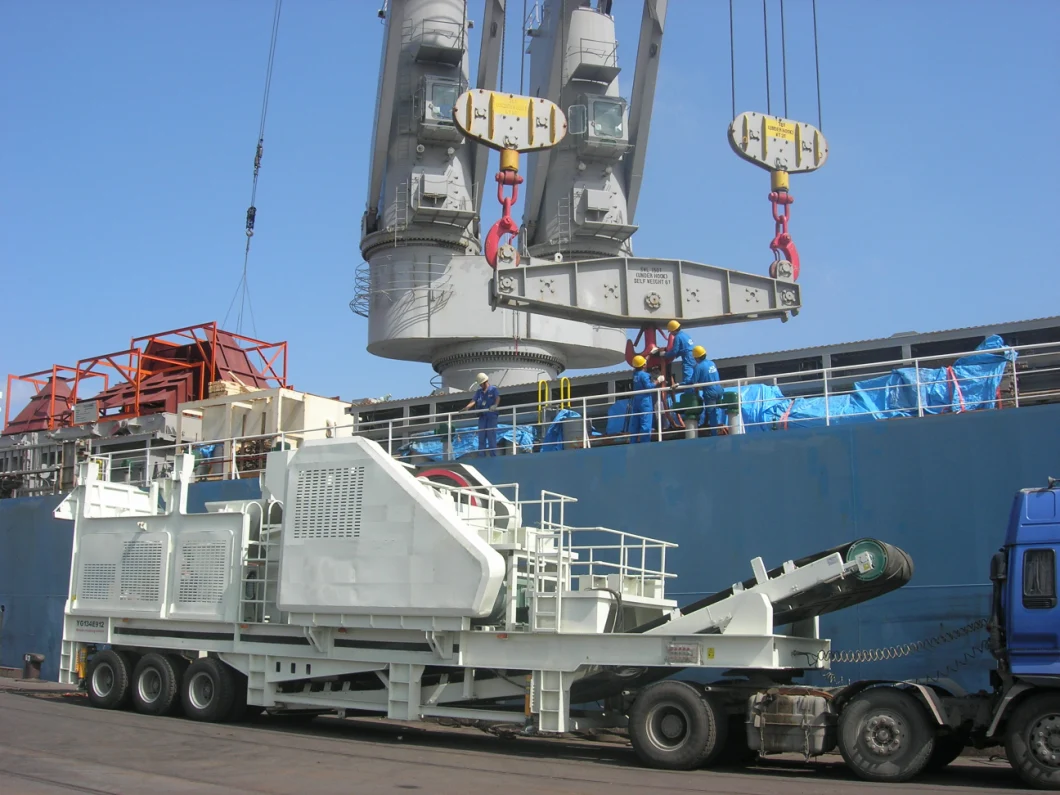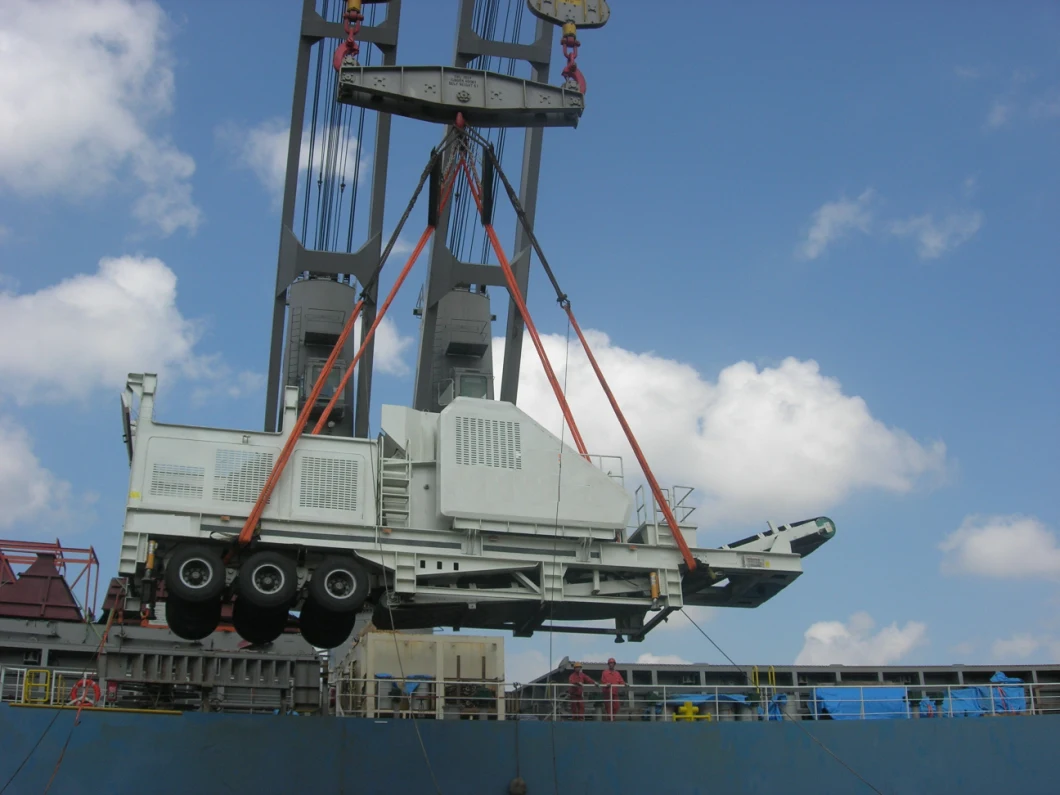 Specifications -Technical Data
| | | | | | | | | |
| --- | --- | --- | --- | --- | --- | --- | --- | --- |
| Model | Vibrating Feeder | Jaw Crusher | Cone Crusher /Impact Crusher | Vibrating Screen | Capacity (t/h) | Dimension (M) | Weight (T) | Power (KW) |
| Y4Y9E46 | GZD850*3000 | PE400*600 | PYB900 | 3YZS1237 | 40-50 | 15*2.5*4.5 | 42 | 115 |
| Y4Y36E57 | GZD850*3000 | PE500*700 | ZYS36B | 3YZS1548 | 60-80 | 16.5*3*4.5 | 58 | 160 |
| Y4F1210E57 | GZD850*3000 | PE500*700 | PF1210 | 3YZS1548 | 60 | 16.5*3*4.5 | 58 | 150 |
| Y4Y9E57 | GZD850*3000 | PE500*700 | PYB900 | 2YZS1237 | 40-50 | 15*2.5*4.5 | 47 | 130 |
| Y4F1010E46 | GZD850*3000 | PE400*600 | PF1010 | 3YZS1237 | 40-50 | 15*2.5*4.5 | 42 | 115 |