Application:
1.Grinder is mainly applied to food, including walnut, black rice, sesame seeds, peanut, lotus seed, red dates, barley, buckwheat, broomcorn, sugar, rice, corn, starch, oats, flour, beans, peas, lentils and spices, cocoa powder, potato powder, coffee, salt, milk, onion, dehydrated vegetables, glucose , oat hull, husk, herbal flavors and fragrances,
2.chemical, polyethylene, PVC, polystyrene, polyvinyl alcohol, limestone, gypsum, paints, pigments) grinding, especially for oily, viscous material.
3It also suitable various medicinal materials, almond ,tuckahoe, red jujube, euryale seed, medlar, mastic, dodder seed, angelica and so on.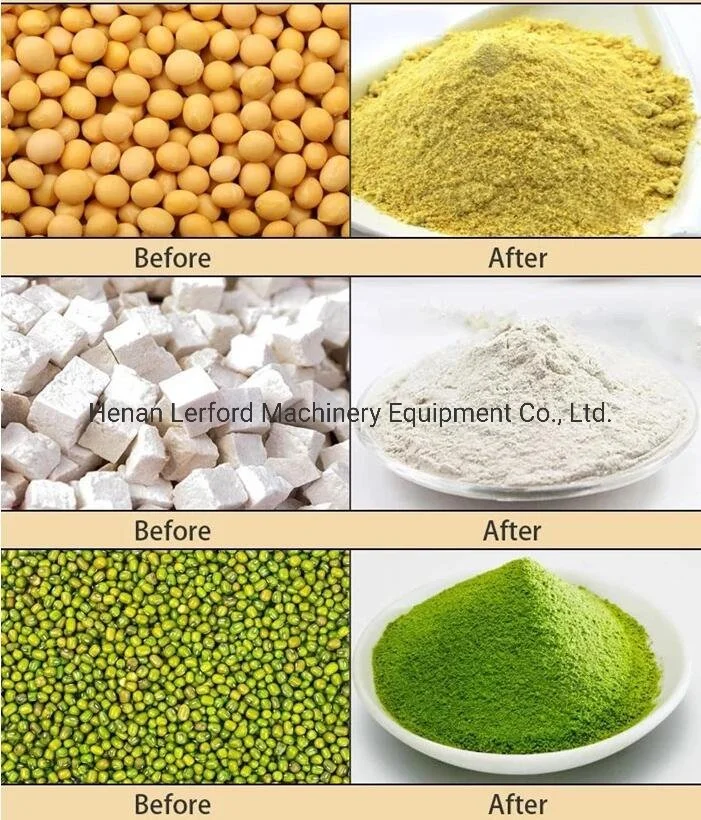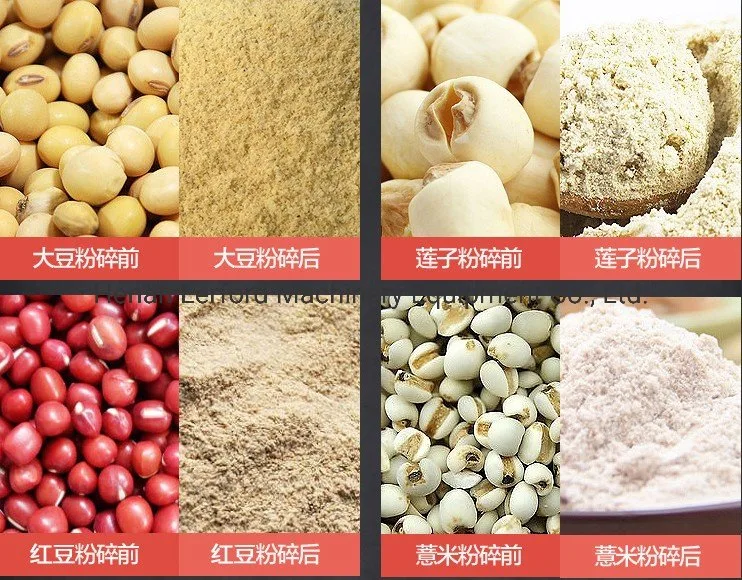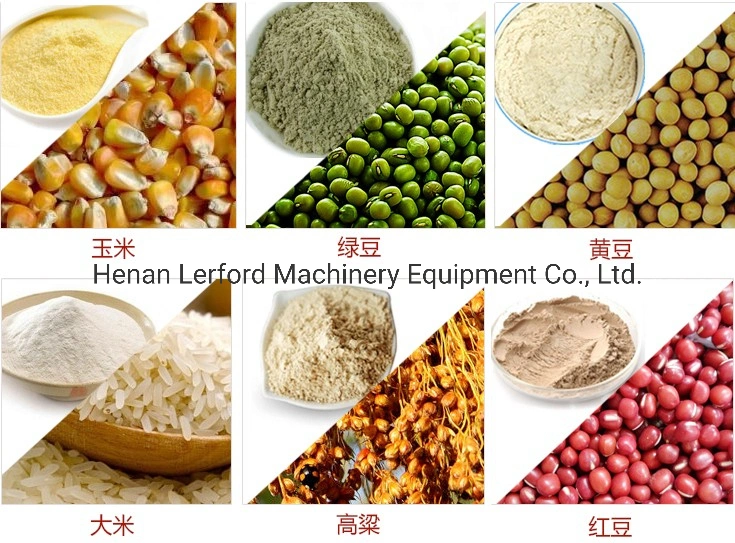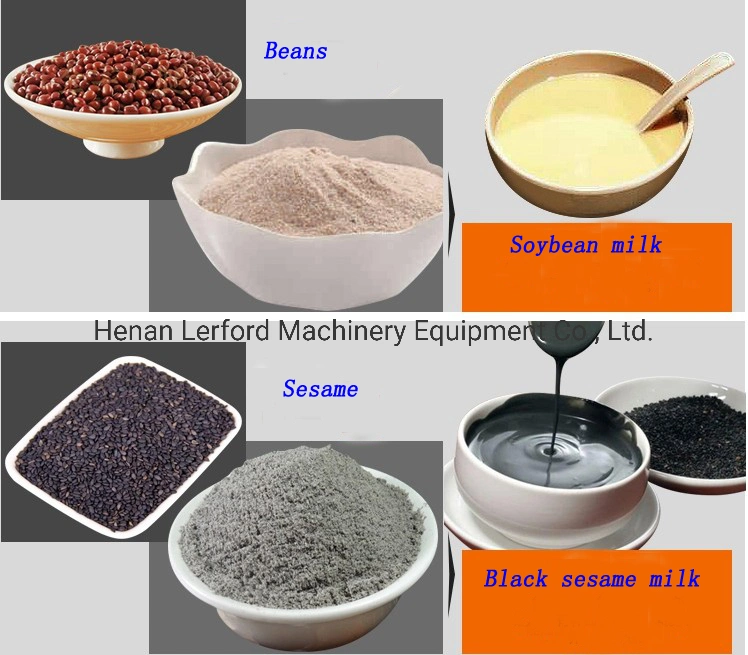 Details:
1. Material: 304 Stainless Steel
2. Overload protector prevents the motor from overload burning.
3. High power motor, low noise, stable performance
4. Hygiene magnets absorbe the iron powder resulting from abrasion of abrasive disc. The grinding cavity don't need lubricating oil.
5. No plugging, fine powder, no dust.
6. Continuous feeding, high efficiency.
7. Easy operation.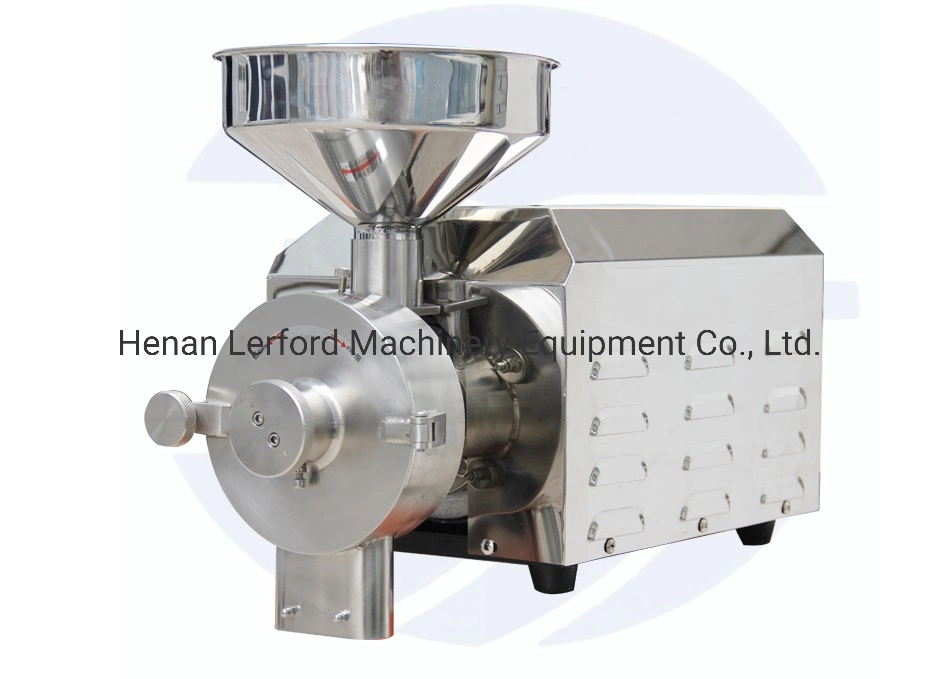 Technical information:
| | | | | | | |
| --- | --- | --- | --- | --- | --- | --- |
| Model | Motor(kw) | rolling speed | powder size | Capacity | Size (cm) | Weight |
| GMSS-50 | 1.1KW | 1400R\MIN | 50-200 MESH | 20-40kg\h | 50*30*40 | 35kg |
| GMSS-120 | 1.8 | 1400 r/min | 50~200 mesh | 50-80kg\h | 55*35*45 | 45 kg |
| GMSS-150 | 3kw | 1400r\min | 50-200 mesh | 100-150kg\h | 60*40*50 | 55kg |
Main Features:
1) There is little noise, and the machine is stable when it works.
2) With overload protection reminding to ensure your safety
3)The machine can grind all kinds of food and medicines into 20~200 meshes.
4)Simple operation,non dust and fine powder.
5)No screen,and the thickness can be adjusted.
6)Stainless steel ,structure is simple, low energy, easy to clean, is the ideal grinding equipment.
Volatage requirement:
1. 220V has two powers of 2.2 and 3KW, while 380V has only one power of 2.4kw.
It can be customized with 110v,208v,230v,440v and so on.
2. There is no bearing between the base and the motor, which is convenient for customers to disassemble and assemble, reduces the occurrence of faults and improves the quality of the machine.
3. A waterproof sealing ring is especially installed on the inside of the motor flange cover, which can effectively prevent the water vapor and extremely fine dust from the grinding cavity from penetrating into the motor and play a better role in maintaining the motor.
4. The grinding chamber slope (the mounting position of the static grinding disc) is scientifically designed to further ensure the fineness of the grinding powder and achieve the taste effect of instant import.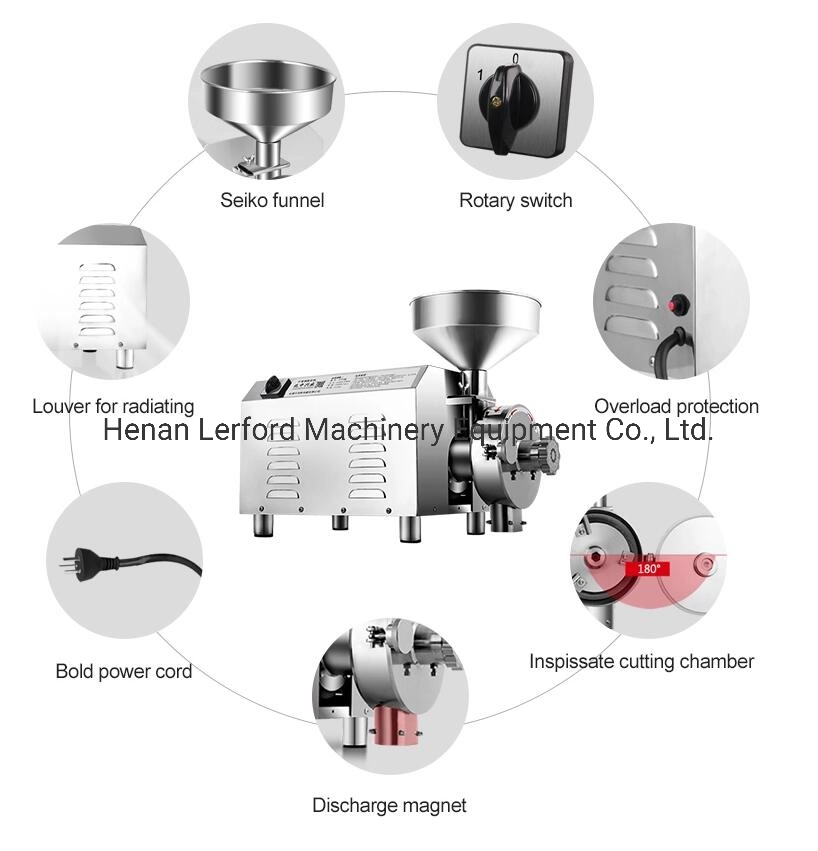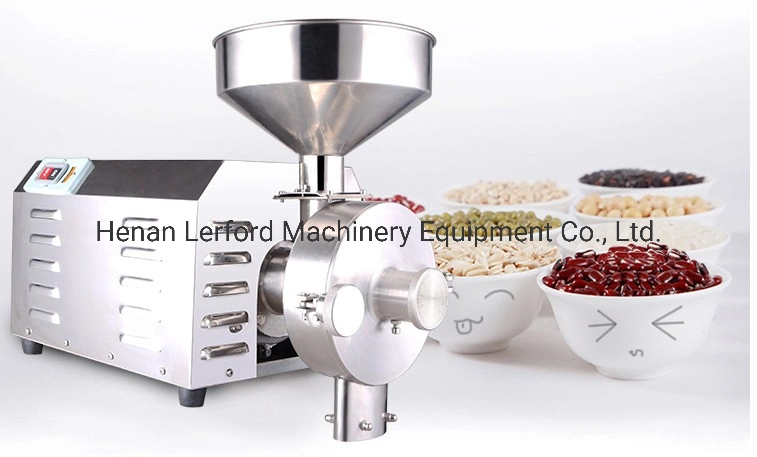 Questions before price list:
1, What is your raw material?
About the different material, we have the different machine for you.
If wood material such as the wood logs, wood chips, big wood branch, we suggest you our wood crusher machine; if be the small wood branch, wood chips, grass, stalk, animal feed grain( soybean, maize, etc), bamboo, rice husk, biomass waste etc., our hammer mill is the most suitable one.
2, What capacity do you need?(kg/h)
According to your raw material and also the capacity, we can give you the exact and detailed quotation of the machine.
3, What's size of the final product do you need?(mm)
As our this machine is composed of the hammers and screen. The screen can be changed as per your final material size requirement, such as 1-10mm. So we need to know the final material size.