Air swept coal mill
Production application of Air swept coal mill:
Air swept mill is used for coal grinding in then industrial furnace and rotary kiln requiring the fineness of pulverized coal being 85% for 200 mesh sieve and the water content being less than 2%. Air swept mill is most ideal processing equipment for grinding and drying at the same time.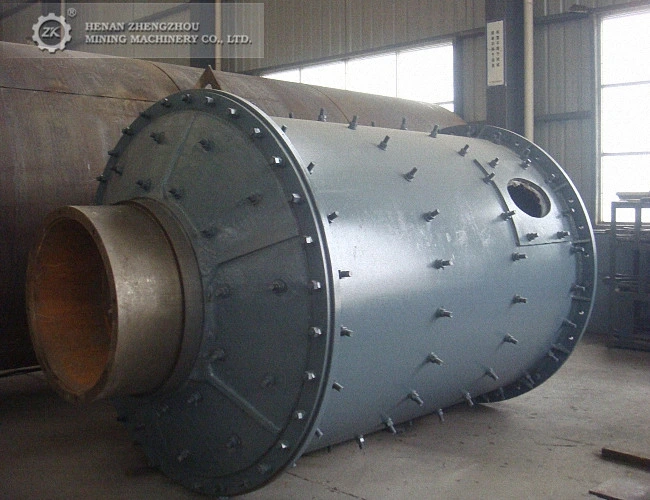 Features of Air swept coal mill:
Air swept coal mill is major equipment of cement plant and used for drying and grinding coal. The equipment is mainly consisted of feed device, main bearings, rotating parts, drive device, selling device, high-voltage start-up device and lubrication system. The raw material is fed into mill by feeding equipment. The hot wind enters into the mill by inlet end. As the mill cylinder rotates, the coal and hot air exchange heat in the mill. The coal is crushed and grinded in the mill. When the coal is being grinded, the powder is brought out of the mill by the hot air going through the mill. The products have got the international quality certification of ISO9001: 2000 and the European CE certification. The coal mill we make is with reasonable structure, high grinding efficiency and is the ideal equipment for coal processing.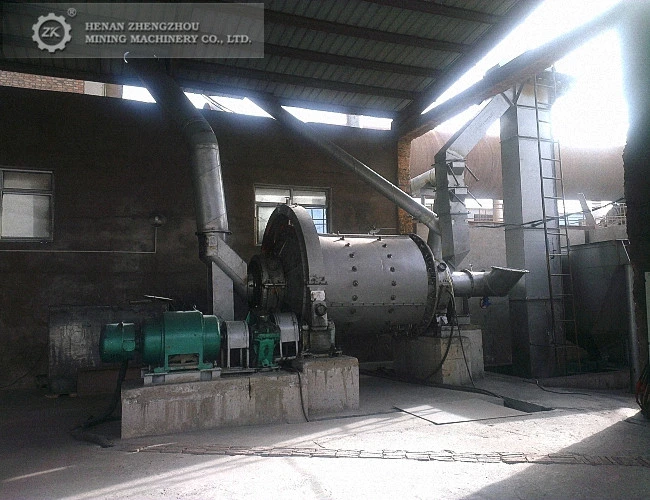 Working principle of Air swept coal mill:
This machine is a skeleton pattern ball mill with horizontal cylindrical turning gear, driving by outer gear and two hoppers. The material goes to the first hopper after the spiralling by the quill shaft from the feeding equipment. The hopper has ladder sheathing or corrugated sheathing with steel balls inside, which will fall under the effect of centrifugal force by barrel turning to ram hard and grind material. After the kibbling in the first hopper, by monolayer partition panel, the material will enter the second hopper, which has plane scale board with steel ball inside to grind material. The powder material will be discharged from the grid plate to finish the grinding.
Company Name: Henan Zhengzhou Mining Machinery Co., Ltd.
Official Website: http://hnzkjq.en.made-in-china.com/ & http://hnzkjq.en.made-in-china.com/
24-hour Free Sales Consulting Phone: 86-18937185591.
Company Address: Qiaolou caizhai industrial estate, Xingyang city, Henan Province
Please pay attention to the company's other products:
Price of rotary kiln: http://hnzkjq.en.made-in-china.com
Rotary Kiln: http://hnzkjq.en.made-in-china.com
Preheater: http://hnzkjq.en.made-in-china.com
Cement Mill: http://hnzkjq.en.made-in-china.com
Rotary Dryer: http://hnzkjq.en.made-in-china.com. Html
Raw Mill: http://hnzkjq.en.made-in-china.com
Ball Mill: http://hnzkjq.en.made-in-china.com
Specification(mm)
Grinding loading(t)
Cylinder speed(t/min)
Production capacity(t/h)
Electric motor
Dimensions(mm)
model
power(kw)
Voltage(v)
Φ1200×2400
4.8
32
1.4-2
Y280M-8
45
380
6520x2850x2540
Φ1500×3000
8
28.8
2-3
JR125-8
95
380
7604x2630x2698
Φ1700×2500
7.5
24.5
3-5
JR116-8
95
380
6998x3700x2628
Φ2200×3000
13
22
5-6
JR136-8
180
380
7680x4389x3950
Φ2400×4750
22
20
10-12
YR400-8
280
6000
7770x5266x4024
Φ2900×4700
35
18.6
16
JSQ1512-6
570
6000
8930x8179x4440