Household flour machine mill home electric wheat flour mill milling machine maize flour grinding mill machine
Descriptions:
Mini grain flour mill Grain flour mill /Cereal Milling Machine/Grain Grinding Machine we manufactured widely used in cacao, walnut, soybean, in addition, it can also be used in milling rice, oat, corn...etc.

When working, it relies on the millstones to make the goods into powder. This machine can realize continuous feed-type operation. Its unique design, low noise level, easy operation, crushed fine, dust-free have won lots of praise of our customer. It is a good choose for supermarket, store, processing shop...etc. Made of stainless steel, this type machine can realize durable use life.
Features:
1. The machine is adopt Stainless steel material
2. Powder can be crushed into 50~200 mesh
3. Easy to operate, low noise,perfect milling effect
4. Continuous feed Production
5. Adjustable: feed speed and the material thickness can be adjusted
Specifications:
Name
Mini Flour Mill
Model
1200
2200
3000L
Power(KW)
1.1kw
1.1kw with base
2.2kw
2.4kw
3kw
3kw
Voltage(V)
220
220
380
220
380
Rotate Speed(r/min)
1400
1420
1430
Capacity(kg/h)
15-40
30-50
30-80
Fineness(mesh)
50-200
Size(mm)
470*220*340
500*220*420
550*260*440
685*310*440
655*310*440
Weight(kg)
29
30
42
68
54
Input Diameter(mm)
45
52
52
Hopper Diameter(mm)
190
257
257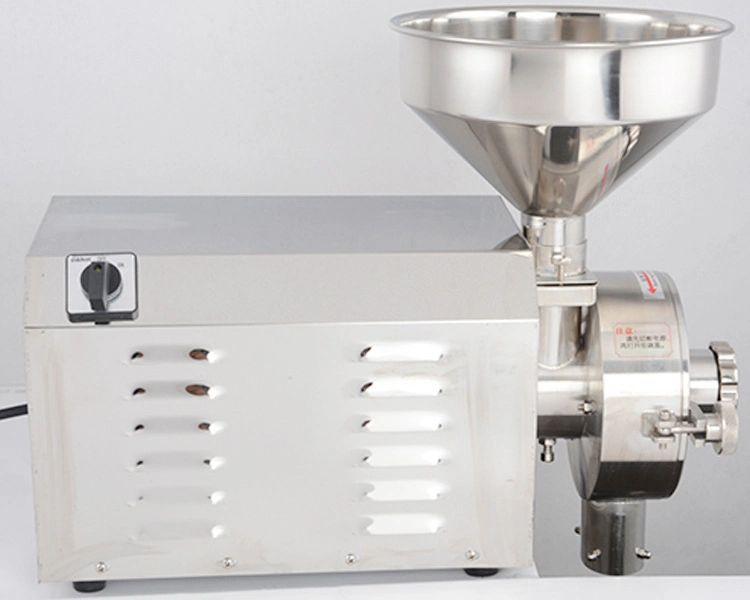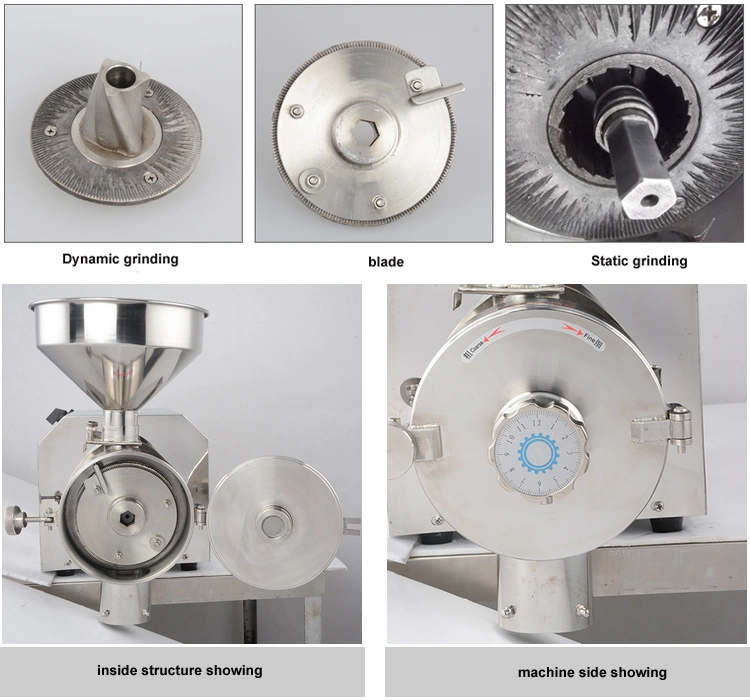 Applications: