5-500ton/24h complete set maize flour mill milling machine plant

More than 30years milling experience

Advanced technology support and customized design.
Perfect after-sales service.
maize mill
includes the cleaning part, peeling part, milling and paking part.

1. CAPACITY:PROCESSING MAIZE 10-500T/24H
2. EXTRACTION RATE
1)Super maize meal:60-78% maize germ and bran:22%-40%
2)Special maize meal:65%-80% maize germ and bran 20%-35%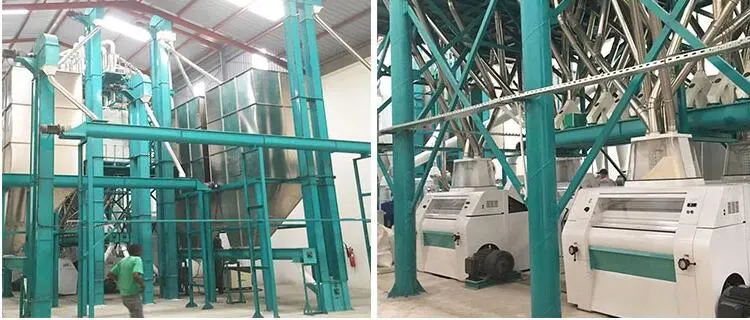 Main features of the 15-200ton/24h maize milling machine

1. Automatic line, require few person to operate.
2. Complete function including clean corn, peel corn, and grind corn into corn flour and corn grits.
3. Clean corn to remove stone, metal, sand and all sorts of impurities.
4. Peel corn to remove corn skin, remove corn germ, remove black corn hilum. After cleaning and peeling,
it prepares best corn material for further processing into corn flour or grits.
5. One line array up, low maintenance cost.