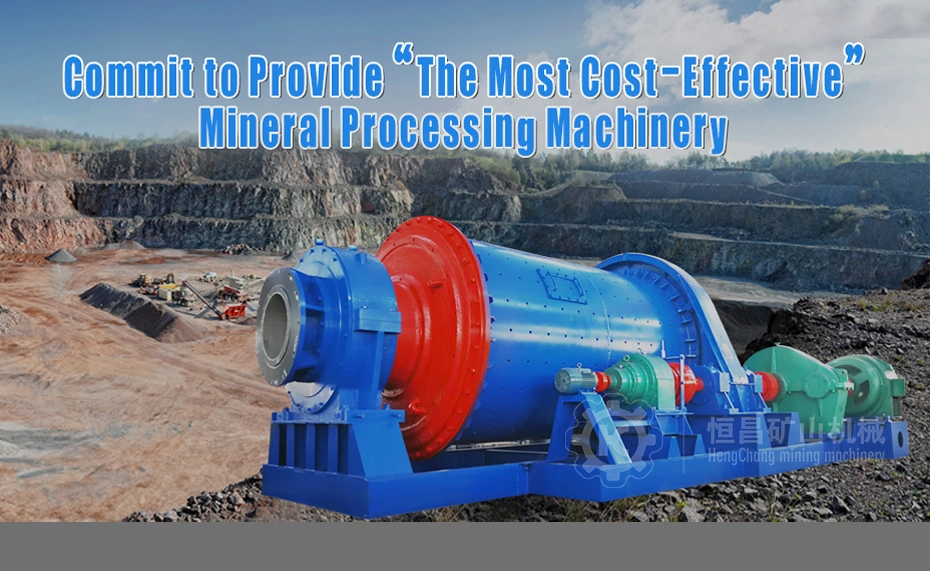 Mineral Processing Laboratory Grinding Mill Machine 45-300 Kg/H Small Test Equipment Ball Mill For Lab
QM series new type horizontal
Laboratory Grinding Mill
features: reasonable structure design, convenient operation, as well as strong adaptability. This
can be used for material superfine grinding and mixing in chemical, abrasive, ceramics, medicine, food and other industries.
As per customer's different requirements, there are
Laboratory Grinding Mill
with jacket or without jacket. (The ball mill with jacket can automatically discharge and separate minerals from steel balls, as well as dust proof.) The cylinder body can be made of ordinary steel, high quality stainless steel or other materials. It also can be lined with ceramics, polyurethane or PP materials.

Structure and Working Principle of

Laboratory Grinding Mill
This

Laboratory Grinding Mill

is composed of motor, reducer, cylinder body, bearing seat, belt pulley, and control box etc. The cylinder body is filled with a number of grinding medium (zirconia balls, polyurethane balls, or bearing steel balls etc). The grinding medium and minerals are lifted up to a certain height by the rotation force of cylinder body, and then detach the cylinder wall and drop down following a parabola by the force of gravity. The minerals are crushed and mixed by friction and shear generated by rolling and sliding of grinding medium's impacting and grinding.
Selection of grinding medium and filling amount of material for

Laboratory Grinding Mill
1. Selection of grinding medium
Basic principle for selecting: the density and hardness of grinding medium for Laboratory Ball Mill shall be higher then that of the mineral, the medium shall not be polluted to the mineral and can be easily separated from the minerals. There are various kinds of grinding medium available, such as steel ball, porcelain ball, corundum ball, zirconia ball, and sintered carbide ball etc.

2. The filling amount of grinding medium and minerals depends on the specific gravity of the medium and the minerals, as well as the cylinder volume of the Laboratory Ball Mill

3. The total filling amount of grinding medium and minerals shall be no more than 50% effective volume of the cylinder so that the grinding efficiency would be the best.
Features of

Laboratory Grinding Mill
Simple and convenient operation, reliable performance, easy cleaning, and strong adaptability;
The dry small lab ball mill can be used for both dry and wet grinding for processing materials of various hardness. It also can be used for both coarse and fine grinding and material mixture;
Due to the closed operation, there would be no dust. For facilitating the recovery of ultrafine powder, it uses the protective cover discharge for dry grinding that ≥50L and the minerals and steel ball automatically separate so that the discharge will be quite convenient. As a result, the recovery rate of the grinded materials can be up to 100% without any pollution which meets with the GMP standard;
The inner liner of the cylinder body can be made of alloy steel, stainless steel, high wear-resistant polyurethane, alumina ceramics, or zirconia ceramic as per customer's requirement. Meanwhile, it can be produced with the jacketed type as per the special request, which can reach the effect of heating or cooling.
Technical Parameter list for
Laboratory Grinding Mill
| | |
| --- | --- |
| Model | QM480*600 |
| Capacity | 45-350kg/h |
| Max feeding size | 25mm |
| Power | 2.2KW |
| Dimension | 1650*900*1050mm |
| Weight | 660kg |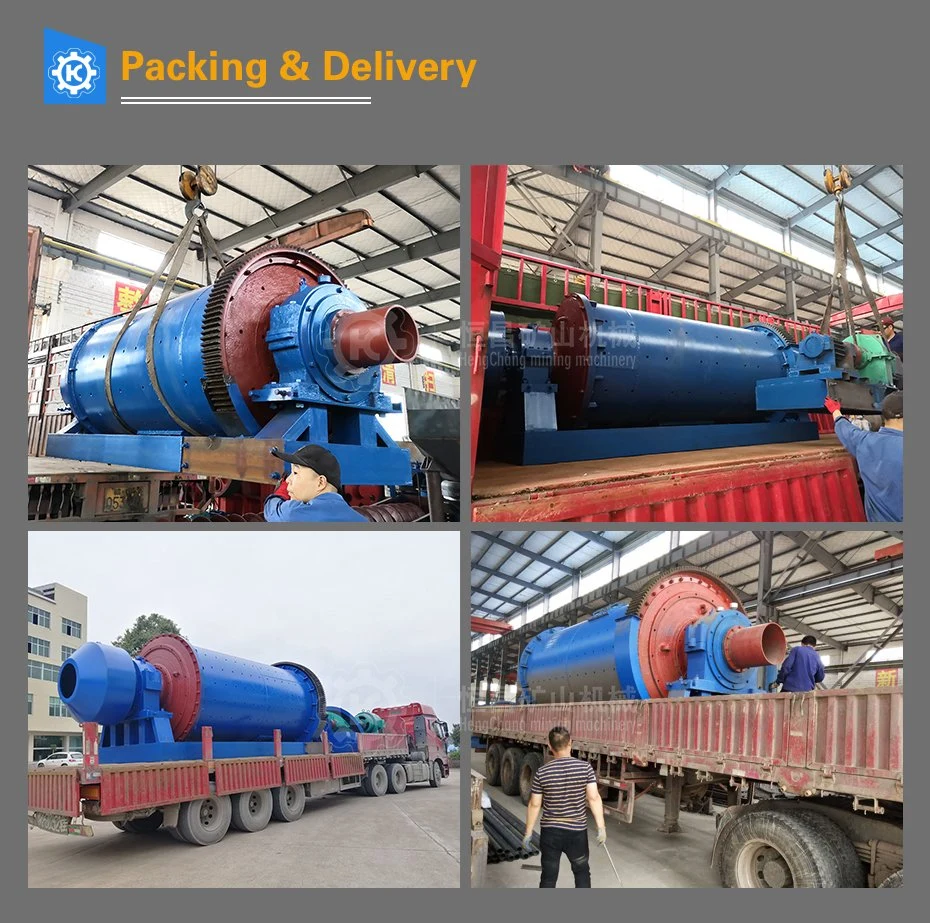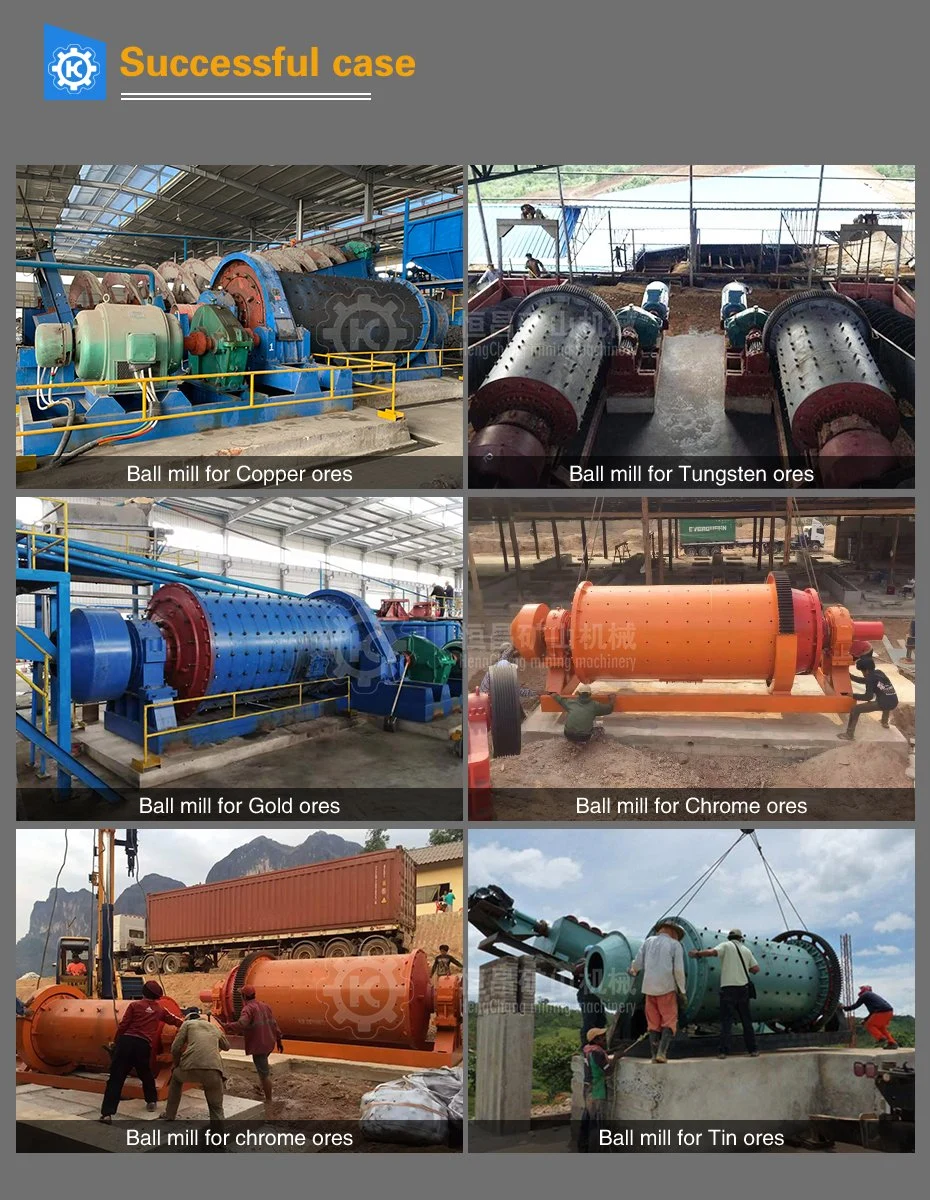 About US
Jiangxi Hengchang Mining Machinery Manufacturing Co., Ltd.
is located in No.3 Chuangye Road. Guzhang In dustrial Park. Shicheng County. Ganzhou City. Jiangxi Province. China.Our company is engaged in the mineral processing equipment research, development, design and production for many years history, has accumulated rich experience in design and production. Enterprise in mineral processing equipment industry has had a positive effect, set up the good reputation. And mainly the manufacture of the products like as Shaking table. Flotation equipment. Crushing equipment. Magnetic separator. Screening equipment. Classifying equipment. Agitation tank, Feeding equipment. Gravity separation equipment. Wet separation equipment. Spiral chute. Saw-tooth wave jig and Diaphragm Jig. Grinding equipment. Ball mill. Slurry pump. Centrifugal pump, Conveying equipment.
We manufacture various types of mineral processing machinery and equipment according to our customers' requirements. Our products are widely used for sorting gold, silver, copper, iron, tungsten,lead. zinc. tin. molybdenum, nickel, tantalum, niobium, manganese ore, coal, monazite, rutile,diamonds, other precious metals and precious metals mine, and for the flotation colored, black metal,precious metals and other minerals. And we have export qualifications, our products sell well all over the world for several years, especially exported to Brazil. India. Indonesia.South Africa. Somalia, Philippines. Malaysia. Sudan, Nigeria.Russia, Ghana. Kazakhstan Kyrgyzstan.Cambodia,Vietnam,Korea,Mongolia and other countries.