Product Description

Road grader XCMG 135hp rc grader GR135 motor grader price
The GR135 motor grader is mainly used for ground leveling, ditching, slope scraping, bulldozing, scarification, snow removal for large areas such as highway, airports, farm- lands etc. It is the necessary construction machinery for national defense construction, mine construction, urban and rural road construction and water conservancy construction, farmland improvement and so on.
[Advantages and Highlights]
1.

GR135 adopt Dongfeng cummins 6BT5.9-C130- II turbocharged diesel engine, Large output torque and power reserve coeficient and low oil consumption. 2. Torque converter has big torque coefficient, wide high efficiency area. It has good combination working characteristics with engine. The transmis- sion box has six forward gears, three backward gears, with neutral start protection function, gear shift controlled by electro-hydraulic, flexible operation, shift without impact, reasonable speed ratio distribution, meet the requirements of various working conditions. 3. The rear axle adopts balanced suspension to ensure the uniform load of four wheels, which is conducive to the full use of its adhesion ability. The main drive of the rear axle is equipped with"NO - SPIN" self-locking differential. 4. The front axle is steering axle. The axle can swing from side to side. In addition to the front steering, it also uses the articulated frame, which can further reduce the turning radius. 5. The hood is structural part, well shaped with turn over function, the two sides double door is reversible, enhances the maintainability.
Product Paramenters
Item
GR135
Basic parameters
Engine model
6BT5.9-C130-II
Rated power/speed
97(2200r/min)
Overall dimension (standard)
8015X2380X3050
Total weight (standard)
11000kg
Tire specification
13.00-24
Ground clearance (front axle)
515mm
Tread
2020mm
Space of front and rear axles
5780 mm
Performance parameters
Forward velocity
5,8,13,20,30,42km/h
Reverse speed
5,13,30km/h
Tractive effort f=0.75
61.3kN
Maximum gradeability
20%
Tire inflation pressure
300kPa
Working system pressure
16MPa
Transmission pressure
1.3-1.8Mpa
Working parameters
Maximum steering angle of front wheel
±49°
Maximum slant angle of front wheel
±17°
Maximum oscillating angle of front axle
±15°
Maximum oscillating angle of equilibrium box
±16°
Maximum steering angle of frame
±27°
Minimum turning radius
6.6m
Scrape knife
Maximum lift height
410mm
Maximum cutting depth
515mm
Maximum tilt angle
90°
Cutting angle
54°-90°
Angle of revolution
360°
Length & chord height
3660x610mm
Oil filling amount
Coolant
50L
Fuel tank
280L
Engine
18L
Transmission
26L
Hydraulic oil
96L
Drive axle
28L
Balancing box
46 L
Product Show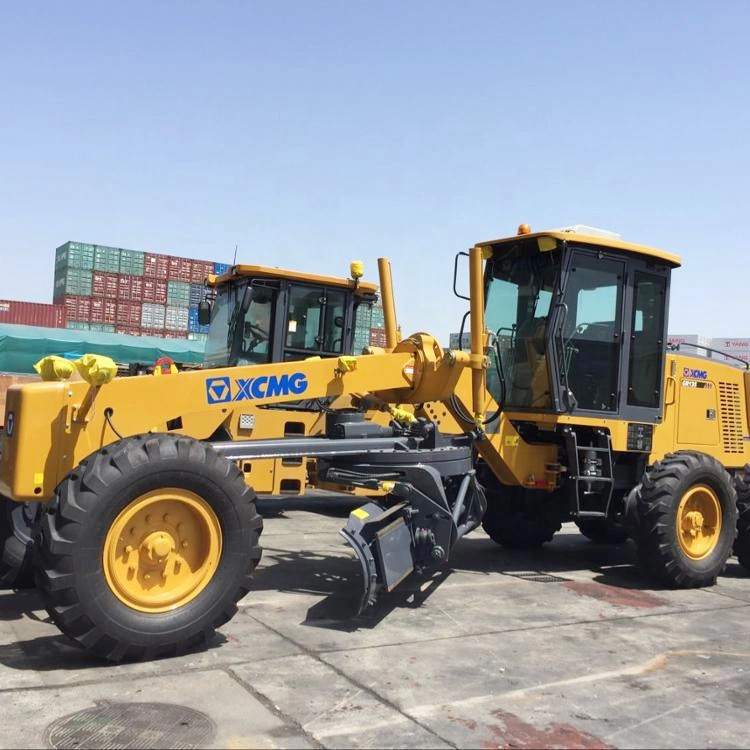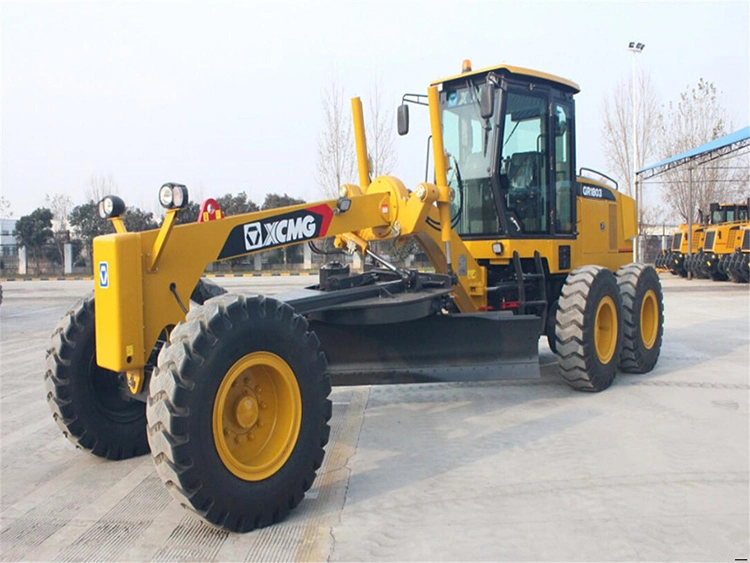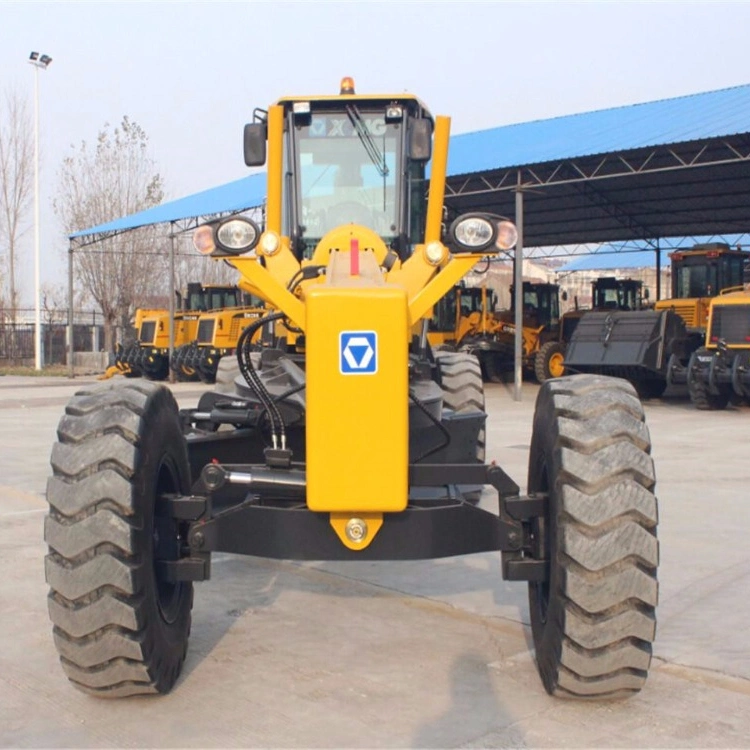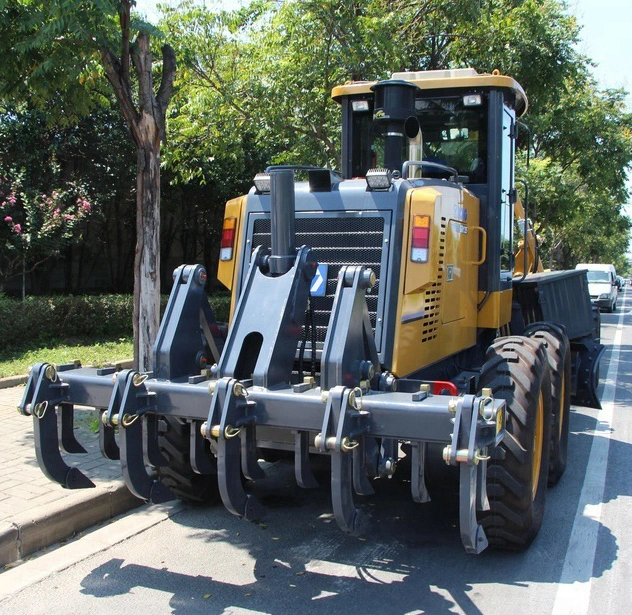 Related Products To Choose
Online Service Team
Company Profile