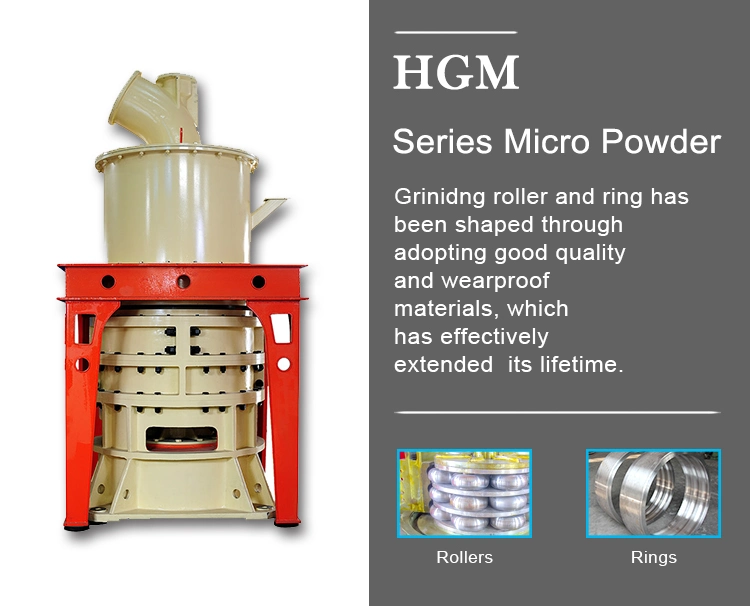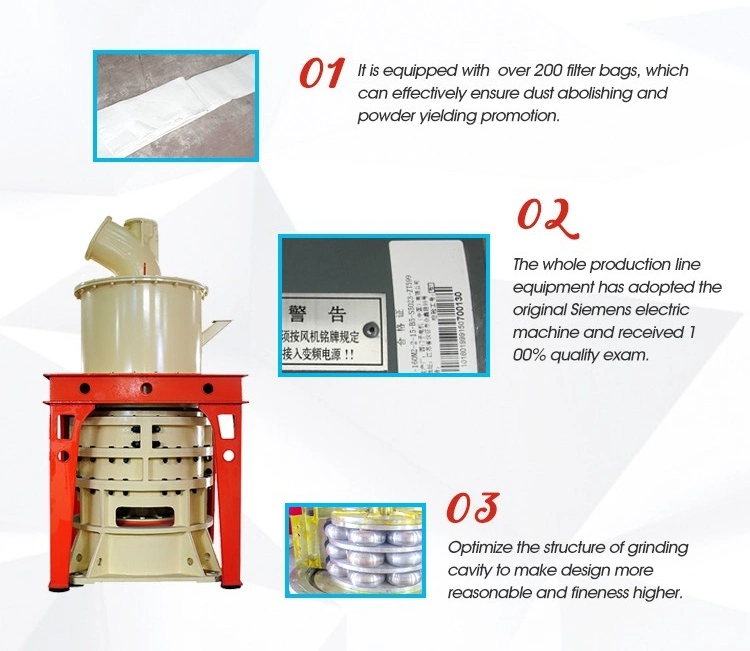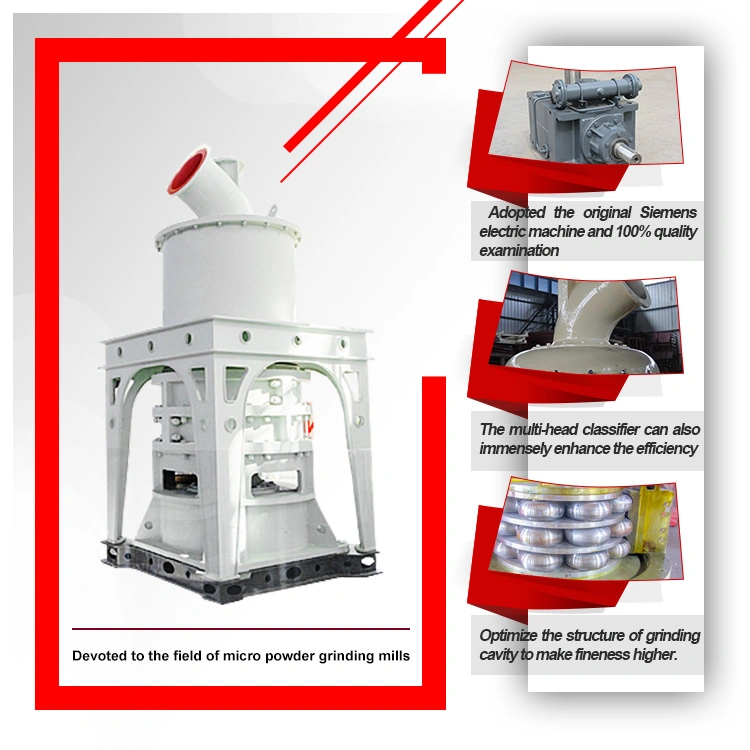 Technical data of micro powder grinding mill
Model

HGM80

HGM90

HGM100

HGM125

HGM1680

Ring Diameter(mm)

800

900

1000

1250

1680

Ring Number (PCS)

3

3-4

4

4

4

Roller Number(PCS)

18-21

24-29

28-36

30-44

30-40

Main Shaft Speed (r. p. min)

230-240

200-220

180-200

135-155

120-130

Input Size (mm)

≤10

≤10

≤15

≤15

≤20

Finished Size (um/mesh)

74-5
(200-2500)
74-5
(200-2500)
74-5
(200-2500)
100-6
(150-2000)
100-9
(150-1500)

Capacity (t/h)

0.4-4.5

0.6-6.5

1-9

2-16

3.8-30

Outlet Size L*W*H (m)

13.9*4*6.2

14.7*4.8*7.2

18*4.6*8.6

14*9*10.25

26.3*7.5*11.9
Name: Micro Powder Grinding Mill
Model: HGM seies(HGM80/90/100/125/1680L)
Usage Range: for more than 300 kinds of 300-2500 mesh minerals powder grinding, such as: calcium carbonate, dolomite, limestone, gypsum, marble, kaolin, calcite and so on.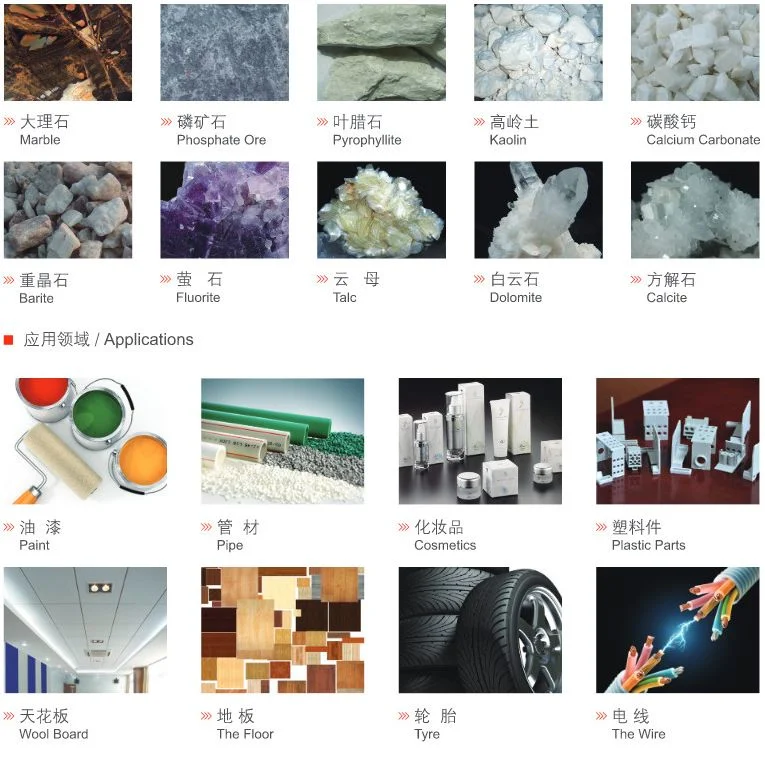 Micro Powder Grinding Mill Manufacturer
Shanghai Clirik Machinery
is a professional enterprise which is specializing in research, manufacture and sales all kinds of mining equipment, We have many agents sell our products all over the world.Our products are widely used in the industry of mining, construction materials, chemicals, metallurgy, transportation, hydraulic engineering and so on. Specially we independently developed HGM micro powder grinding mill, which are not only renowned in domestic market, but also have been sold widely in Eastern Europe, Middle East, Africa, South Asia, Southeast Asia, Oceania, and America, etc.We still insist on the communication and cooperation with prestigious scientific research institutions from both home and abroad to make our development ability always is in the domestic front. We'll always follow your steps, pursue your value and achieve your profit.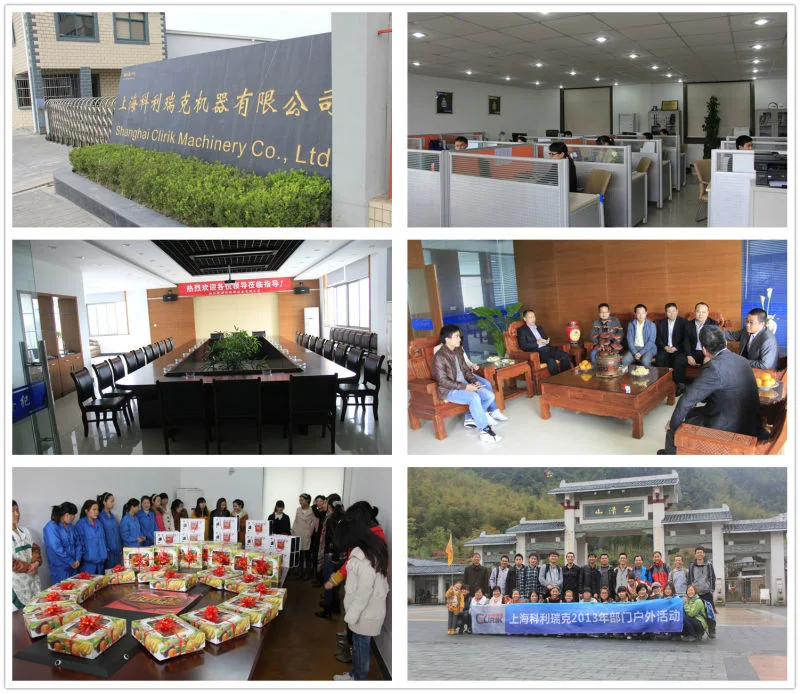 Our Technology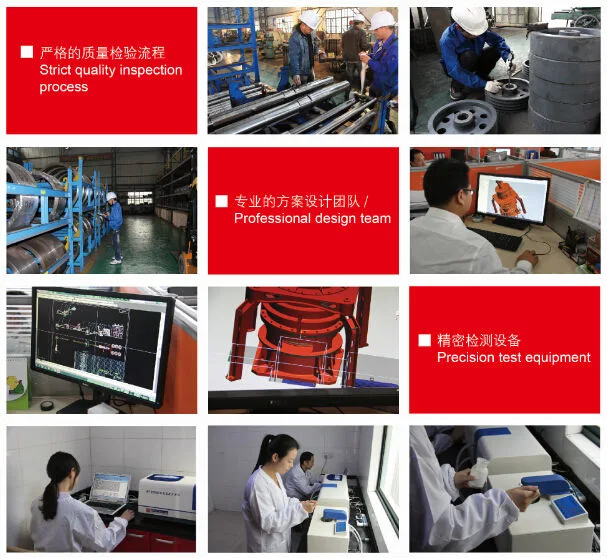 Our Certification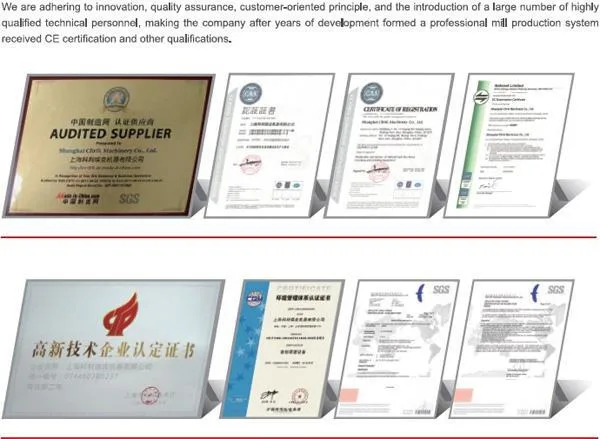 Our Work site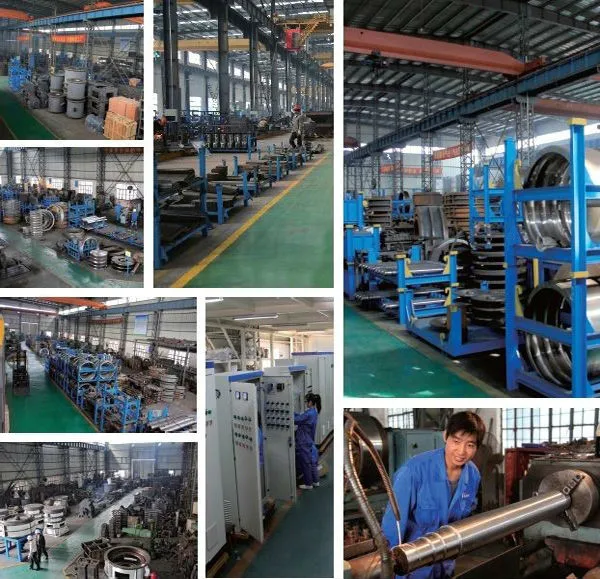 Customers Visit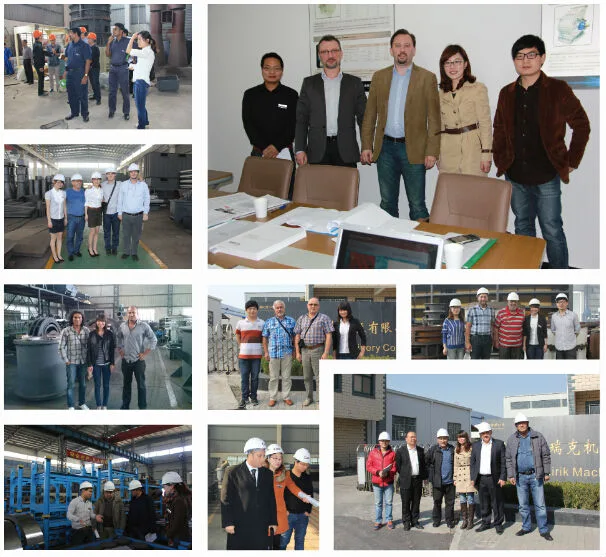 Customer Working Site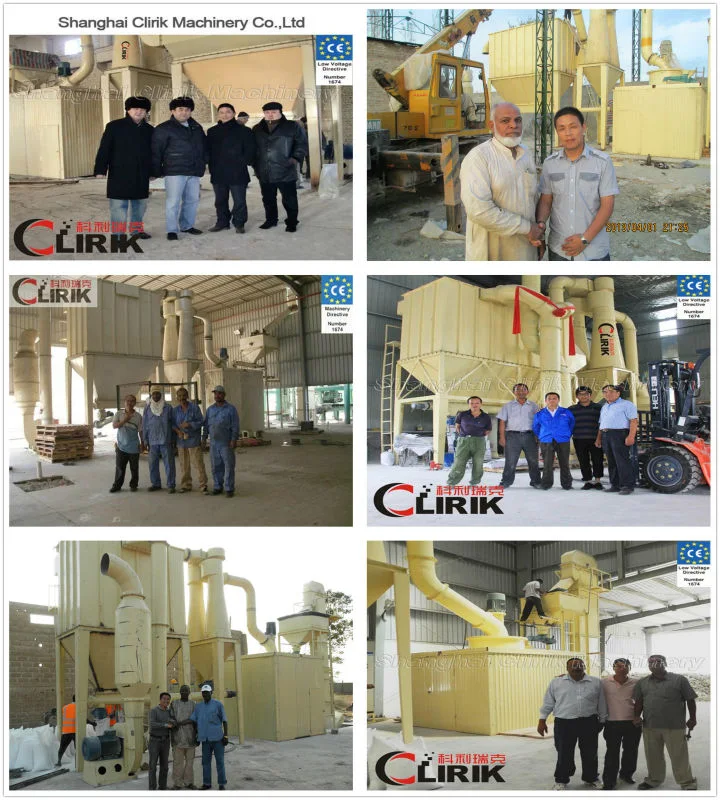 Aborad Exhibition Attending

Q&A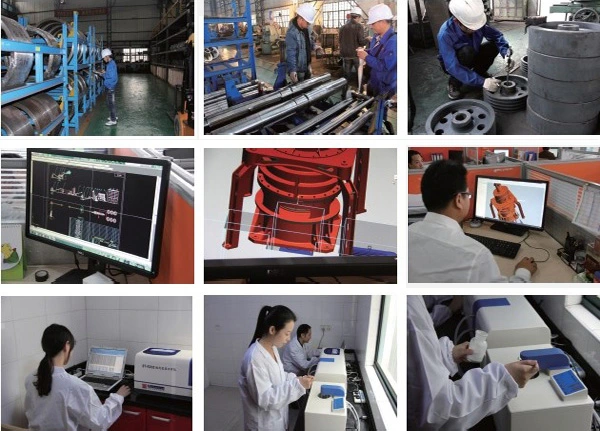 1. What advantages does your grinding mill have?
The main advantage of our grinding mill over other kinds of mills is that you can grind a friable or crystalline material to 5 - 47 microns average particle size and classify in a very narrow particle size range at the same time. There are no moving parts to wear out or generate heat in our mill and no screens to plug or be punctured.
2. How does your milling compare with other methods of grinding such as a hammer mill?
Well designed, high speed mechanical mills can grind some friable materials into the low micron-size range; but, wear and product contamination is a serious problem, as is attritional heat. Practically, the high-speed mechanical mill (hammer etc. mill) cutoff is 200 mesh with a typical mid range of 80 mesh. Abrasive products will seriously erode most hammer mills, adding metallic contamination to the product. Materials that degrade with heat or have low melt temperatures are a problem in hammer mills because of the heat generated in the mill.
3. What particle size range does your grinding mill produce?
Typically the Clirik® mill will grind friable or crystalline materials down to the 5 to 47 micron average particle size range. Particles larger than 10 microns are generally hard-to-fracture polymers such as toner compounds or hard waxes, and some organic materials, but if a larger size is wanted, many products can be ground larger than 10 microns by reducing power to the mill or by increasing the rate of feed. Some products are simply polished to remove sharp edges by running at elevated feed rates with low grinding pressure, a process that changes how the material compacts.
4. How do you adjust particle size in your mill?
Particle size is adjusted primarily by a change in feed rate. When the rate is reduced, finer particles result because there is more energy available per particle to accelerate the particles and the entire fluid mass. Collisions become more violent and pressure gradients become larger.