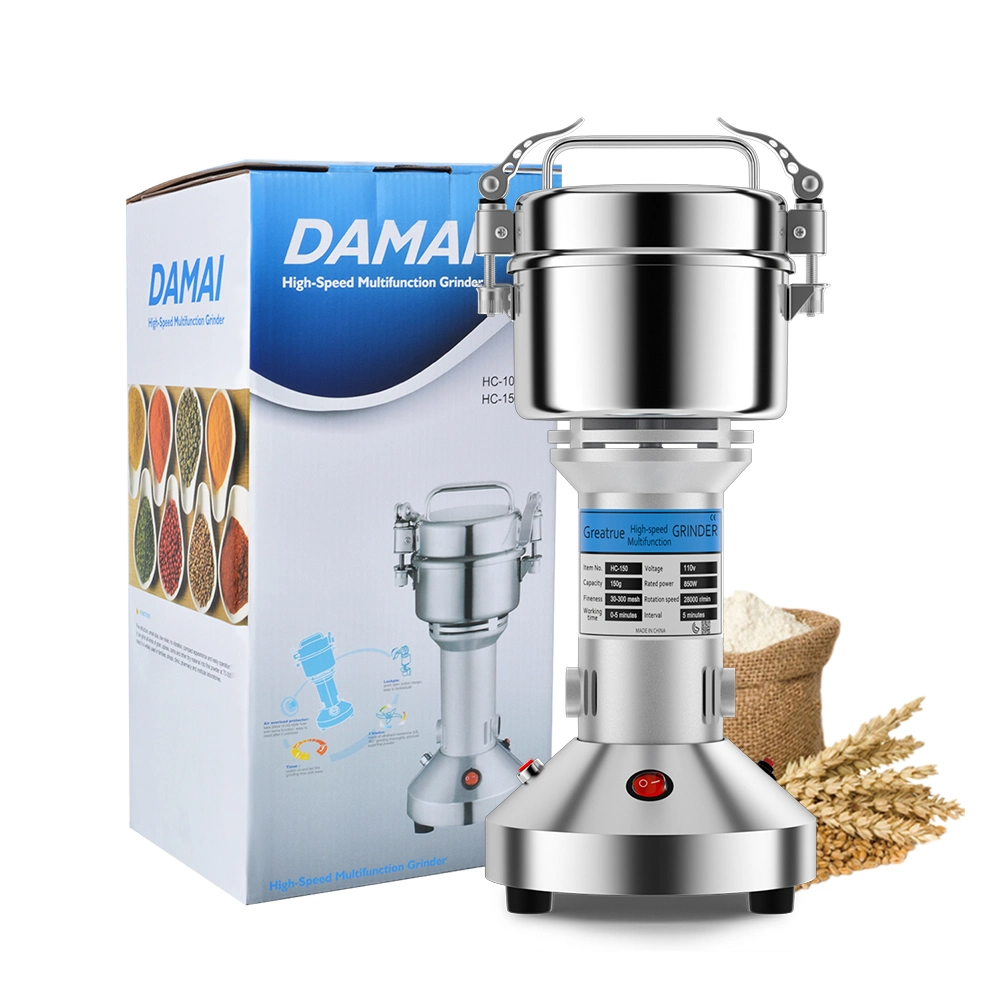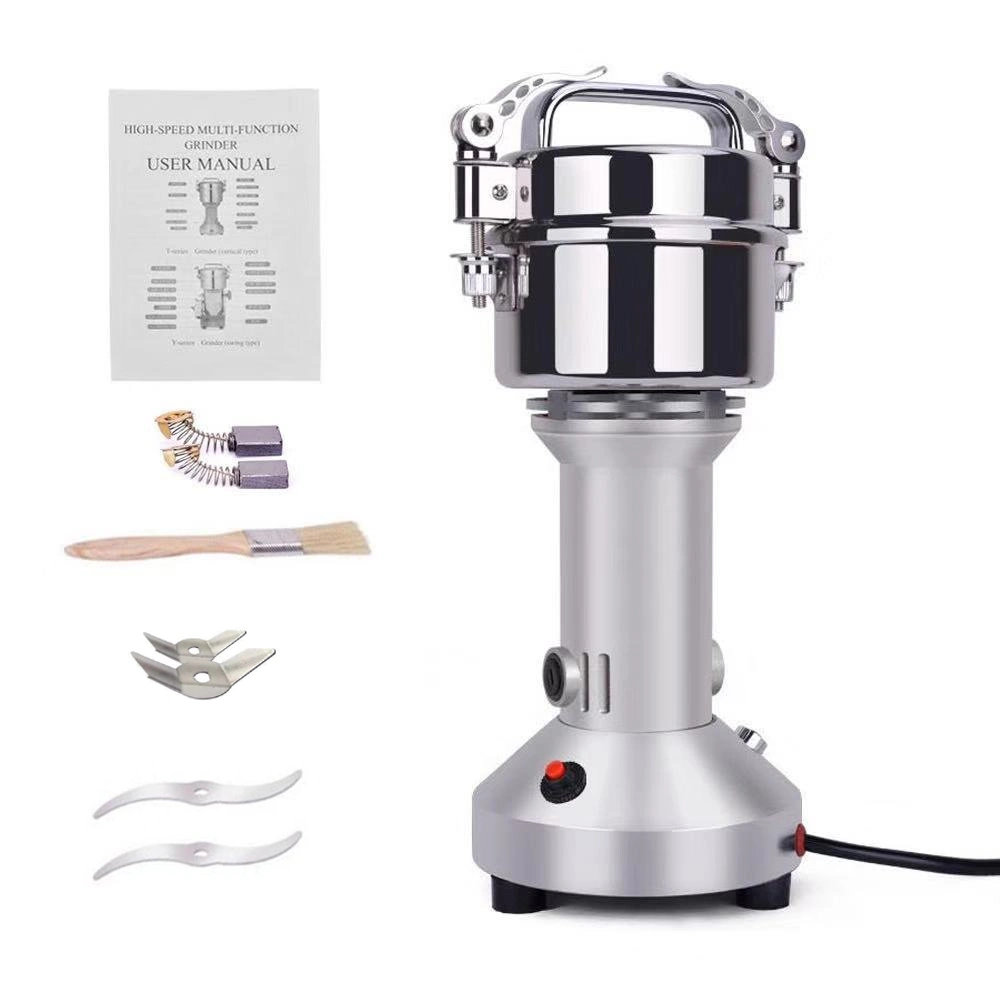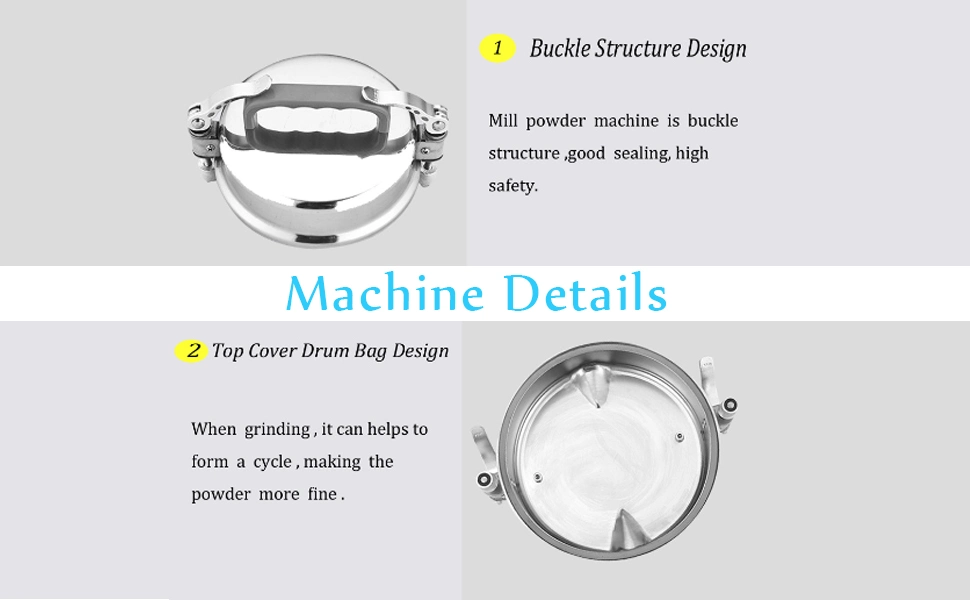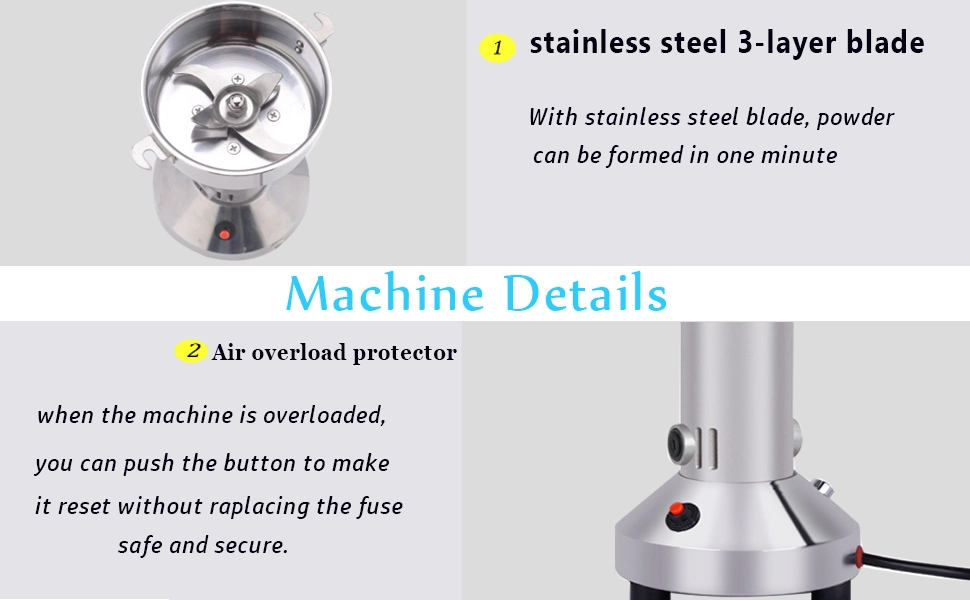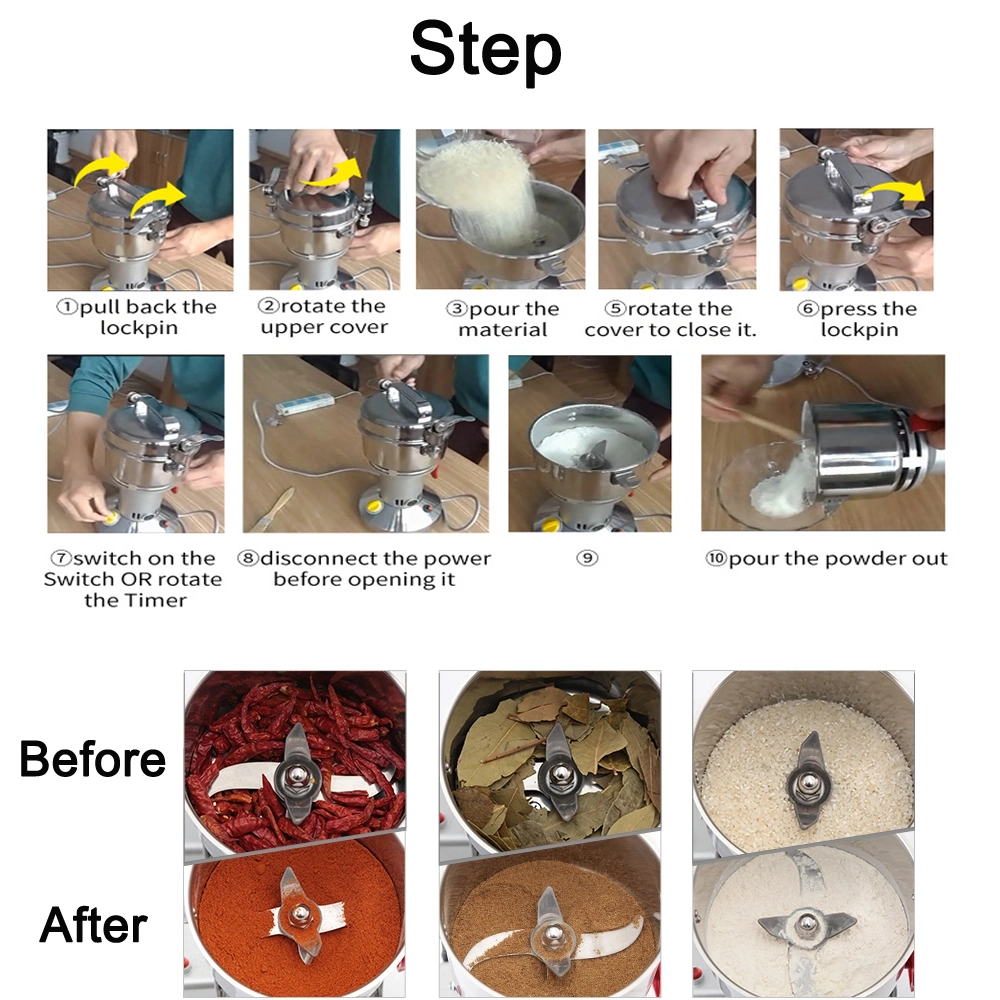 1, has the advantages of beautiful appearance, light weight, can move freely; and has the advantages of simple operation, no vibration, low noise, both electricity and security and other characteristics, especially suitable for traditional Chinese medicine clinics, hospital pharmacy, pharmacy, health care products smashing sales counter Valet processing, Research Institute, laboratory analysis and family food instead of the traditional grinding; being a mortar, work efficiency can be increased by 50 times.
2, grinding speed, grinding time of traditional Chinese medicine is generally not more than 3 minutes, breaking time less than 3 seconds, the timing switch, can set the grinding time, grinding complete automatic shutdown, use more convenient.
3.clean sanitation, work laid the dust, using food grade silicone seals, crushing material without loss, crushing chamber adopts food grade stainless steel drawing process, wall using high gloss polishing technology, smooth and easy to clean; crushing different drugs never string color and odor; grinding groove and blades are made of stainless steel, meet avoid iron in many Chinese herbs requirements.
4.the quick open cover swing type high speed grinder maximum capacity of 150grams.
Using general grinding high-speed rotating blades hit to achieve dry material comminution. It consists of the crushing chamber, the crushing blade, high-speed motor. The material directly into the crushing chamber, locking the crushing chamber cover, boot 1-3 minutes to complete crushing.