A
pplication:
1.
The all purpose
home mini flour making machine
is mainly for independent use, but can also be used in small flour mill plant. The grains that can be processed are
oat, almond, potato, yam, chili, pepper, sorghum, cassava, bean, maize
etc.
It is widely used and easy operating. Even can be used for rice,
electric wheat flour mill milling machine
. It is a basic, but high efficient equipment. It is compact in structure. It has the advantage of low energy-consumption, low noise, good performance and high efficiency.
2.
The fineness of final products depands on the size of the screen mesh!
Specification of Screen Mesh Size
:
0.2mm, 0.4mm, 0.6mm, 0.8mm, 1mm, 1.5mm, 2mm, 4mm, 6mm, 8mm, 10mm.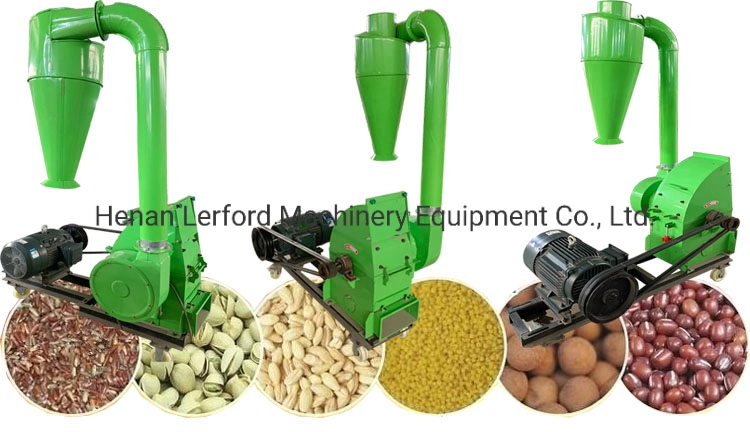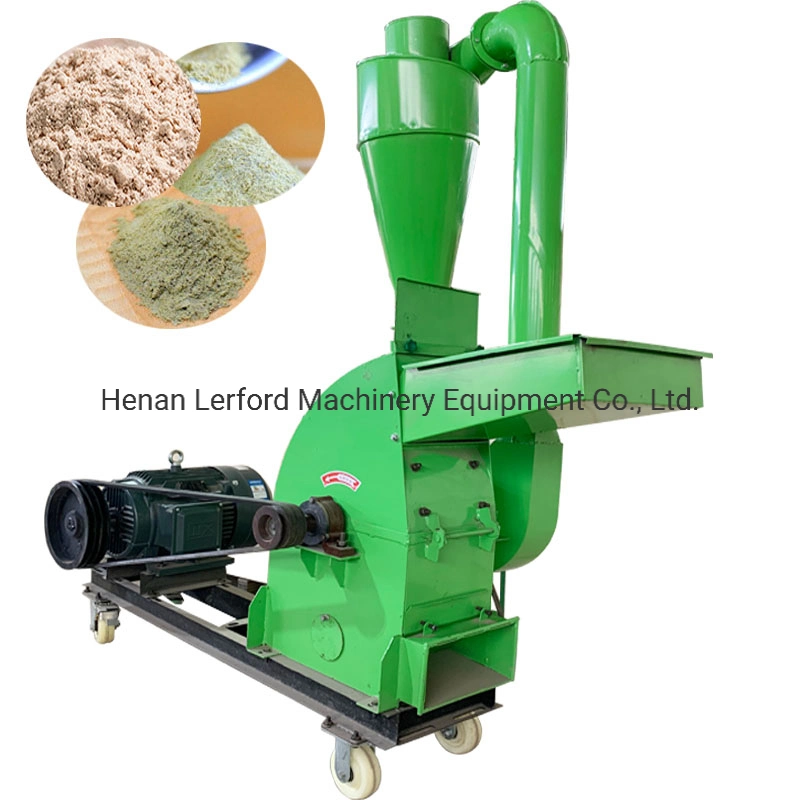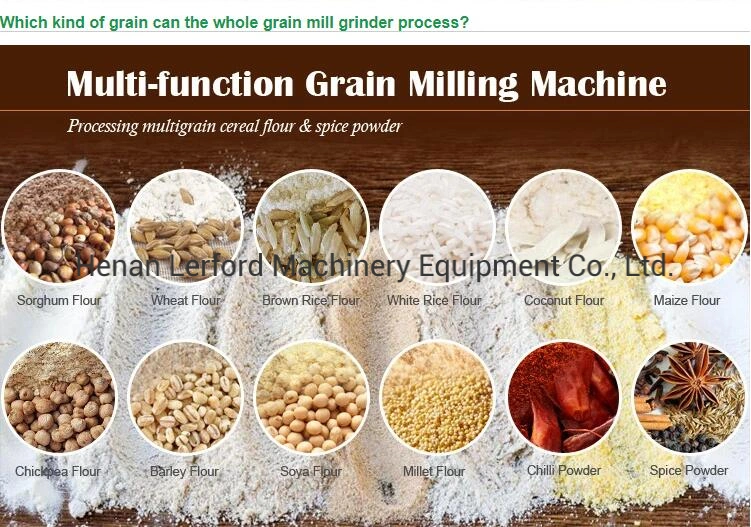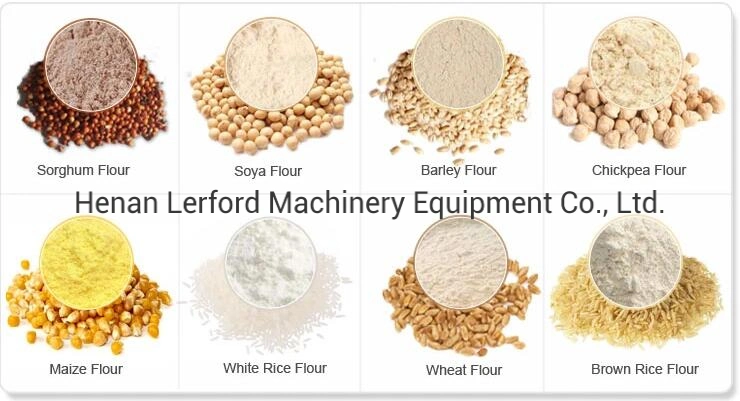 Work Principle:
When feed crusher work, the raw materials will be fed to crushing room through the feeder, under the impact/crash of high speed rotating hammers, the raw materials will be crushed rapidly, then go through the screen and be sucked to the outlet. The size of screen can be customized as requirements.
F
eatures:
This

hammer crusher adopts special steel, by full use of the chamber working principle, Divided the precondition of negative load too much.

One electrical motor to driven the discharging parts, then with another fan power motor.

I

t

c

an solve the problem of large discharge blocking, can fully improve work efficiency, the hammer use 65 manganese steel, with wear-resisting.

The machine could be driven by the diesel or motor

. It is equipped with high carbon steel blade and works with high efficiency. Widely used in swine farm, wood factory, etc.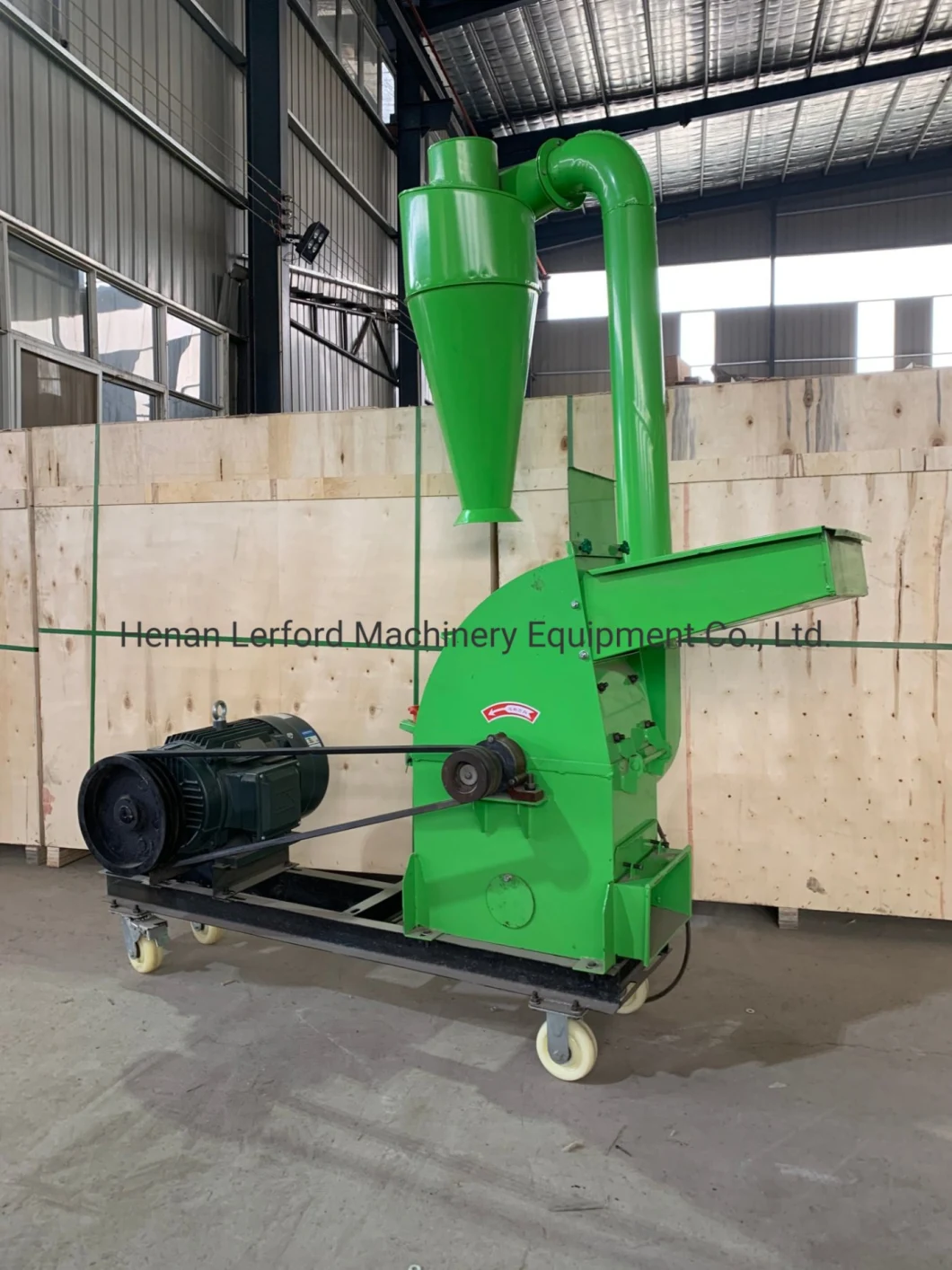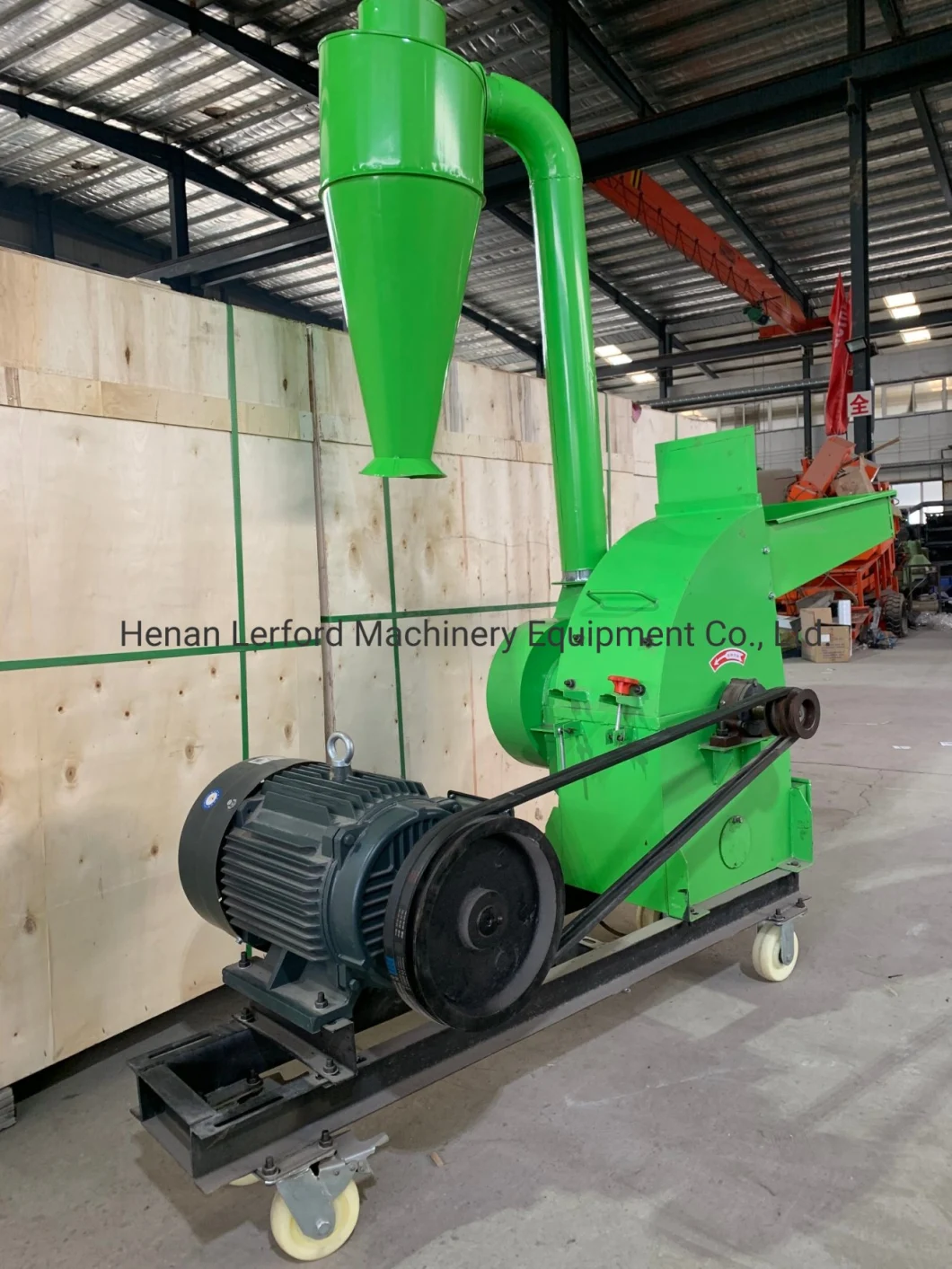 Advantages:
1. Building in rotor, grind the raw material with no dead angle, finished products more even.
2. Operate button can be moved fully, it is easy to be operated.
3. In-built sealed avoid dust spill out, keep the working environment tidy and clean.
4. May carry on the ordinary grinding, also may carry on the thin grinding and the micro grinding. Thus it has been widely used in the raw material grinding of the large and medium scale feed factory, alcohol plant, food products factory and so on.
Technical information:
Model

Power

Weight

Machine size(mm)

Output kg/h

9FQ-280

2.2KW

35KG

320*450*680

100-200

9FQ-320

3KW

50KG

350*550*850

1

5

0-300

9FQ-360

4KW

60KG

400*550*850

200-300

9FQ-400

7.5KW

160KG

700*650*1050

300-800

9FQ-420

11KW

180KG

780*700*1100

400-1000

9FQ-500

15KW

200KG

900*850*1250

500-1500

9FQ-600

22KW

500KG

1350*950*1550

1000-2000

9FQ-700

30KW

735KG

1450*1050*1650

1500-3000

9FQ-800

30KW

1220KG

1750*1350*1800

3000-5000

9FQ-900

55-75kw

15000KG

1950*1550*1950

4000-8000

9FQ-1000

75-90kw

22000KG

2250*1750*2050

5000-12000
Our service:
Pre-sale

Product selection: Supply professional drawing and lists





Win-win cooperation: 1. Sign the contract 2. Establish mutual benefit, strategic cooperative partnership.

In-sale

Design evaluation: Design of process and equipment layout




Installation: 1. Quality and quantity guaranteed 2. Completion of hand over




Acceptance: Acceptance test




Technical training: 1.On-site installation and products training 2. Operation skills training 3.Maintenance training 4. Centralized technical training.

After-sale

Technical service: Long time technical service




Master device: Free supply during warranty period.




Accessories supplying: Supplying spare parts with cost.
1, What is your raw material?
About the different material, we have the different machine for you.
If wood material such as the wood logs, wood chips, big wood branch, we suggest you our wood crusher machine; if be the small wood branch, wood chips, grass, stalk, animal feed grain( soybean, maize, etc), bamboo, rice husk, biomass waste etc., our hammer mill is the most suitable one.
2, What capacity do you need?(kg/h)
According to your raw material and also the capacity, we can give you the exact and detailed quotation of the machine.
3, What's size of the final product do you need?(mm)
As our this machine is composed of the hammers and screen. The screen can be changed as per your final material size requirement, such as 1-10mm. So we need to know the final material size.
It can also match with feed pellet machine line: