Good Quality Used Cat Motor Grader 140H with Low Price
Product description
Good running condition machine in Shanghai China

All parts are original. can be inspected

Low working hours, original paint, cheap and high quality

Spare parts available, best working machine for you

Paint,new tires,clean cabin,a/c,Erops,Blade,ripper,electrical ok,hydraulic and engine keep excellent

No any leakings,no crack,work for farm before,keep very good condition,ready to work.
Machine is available for sale, almost new, welcome your inspection.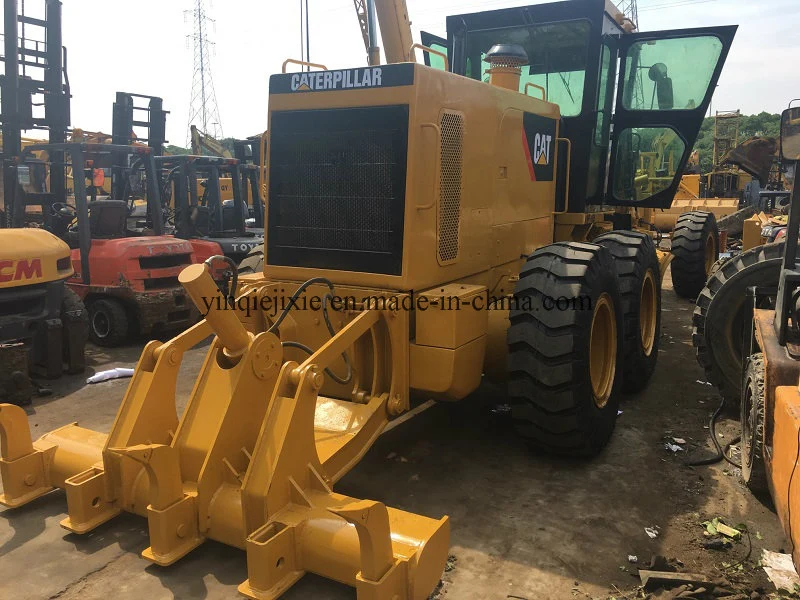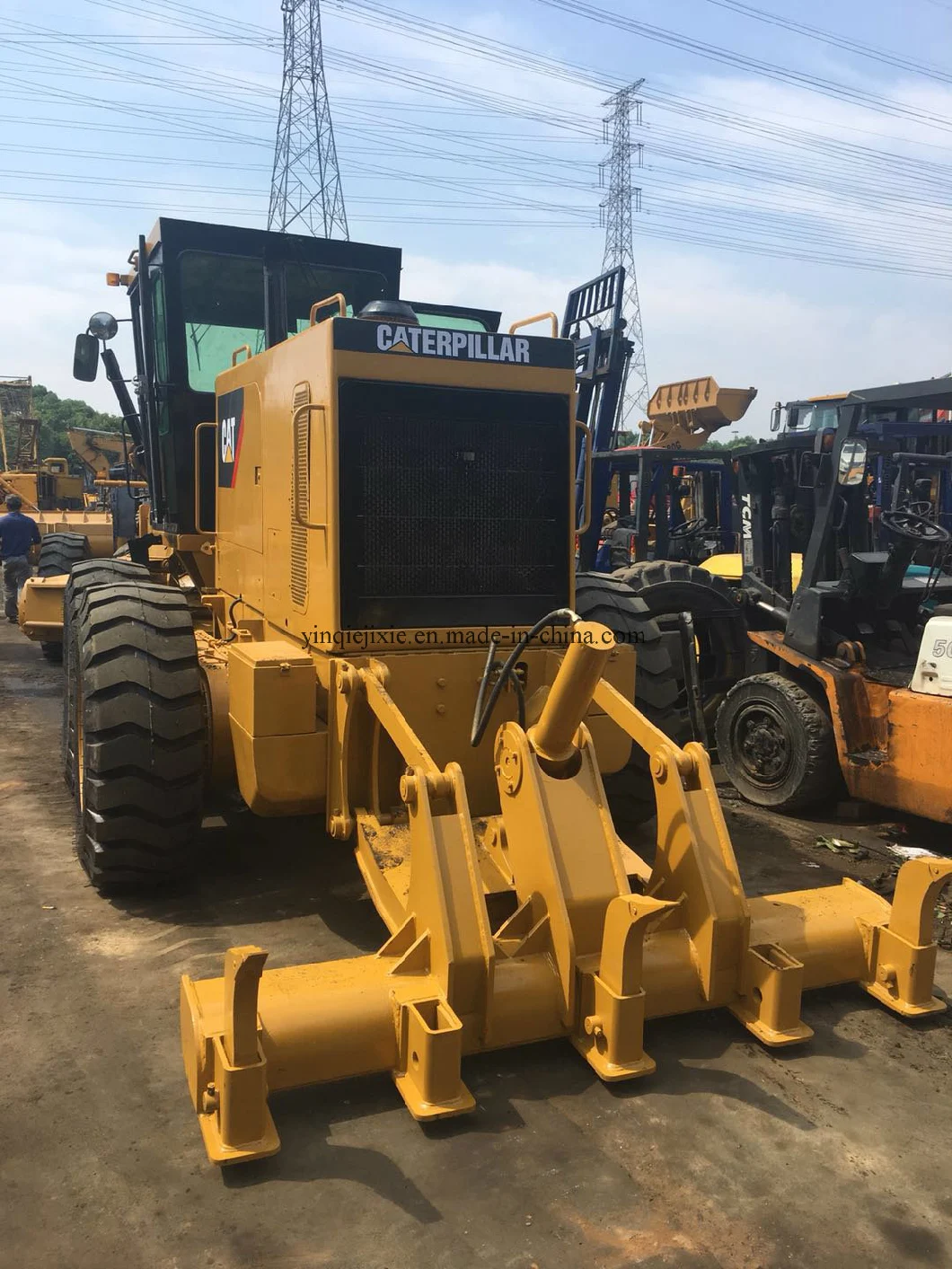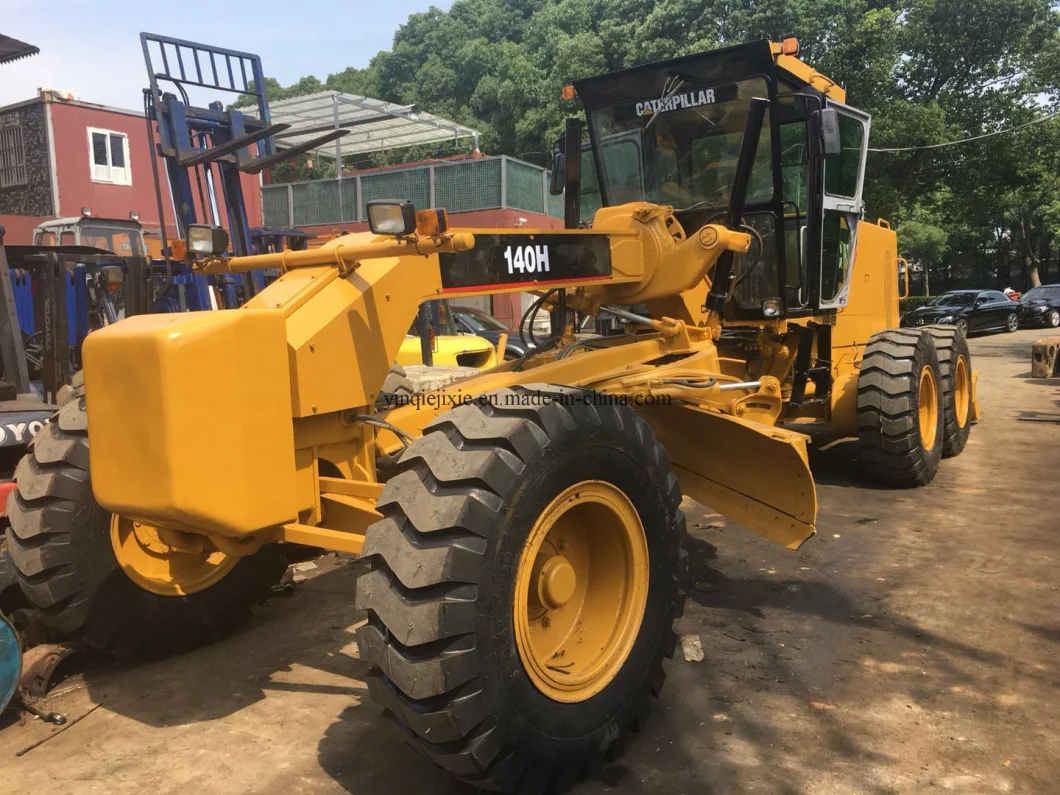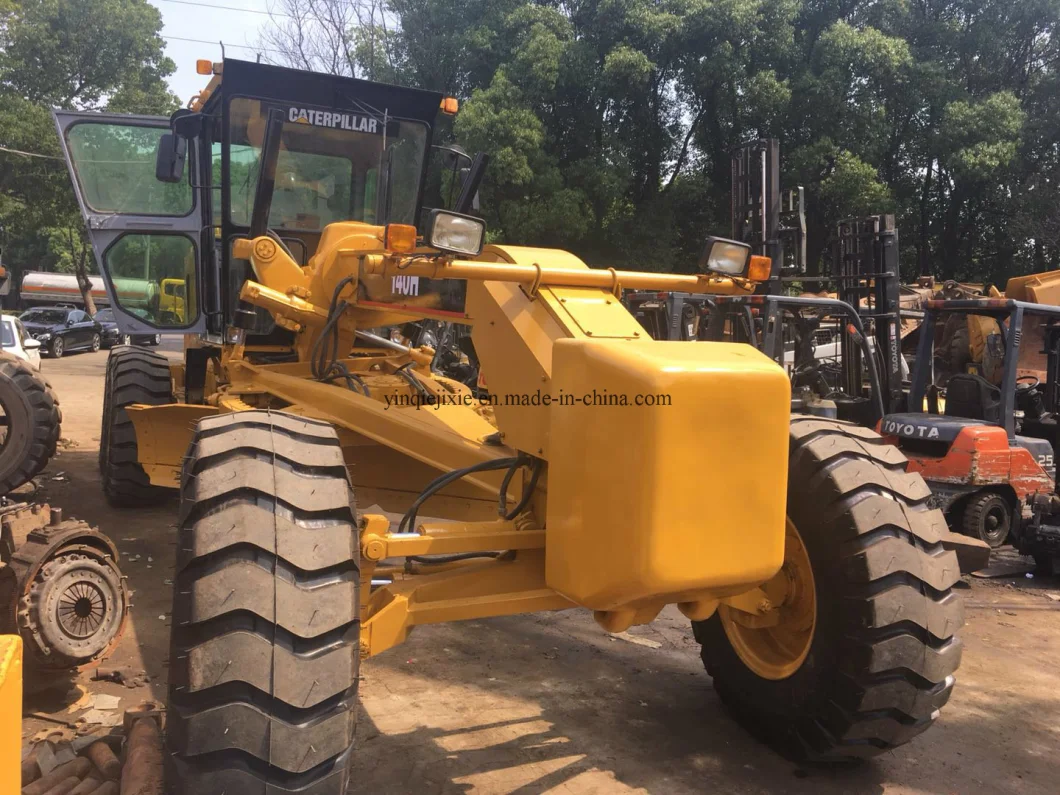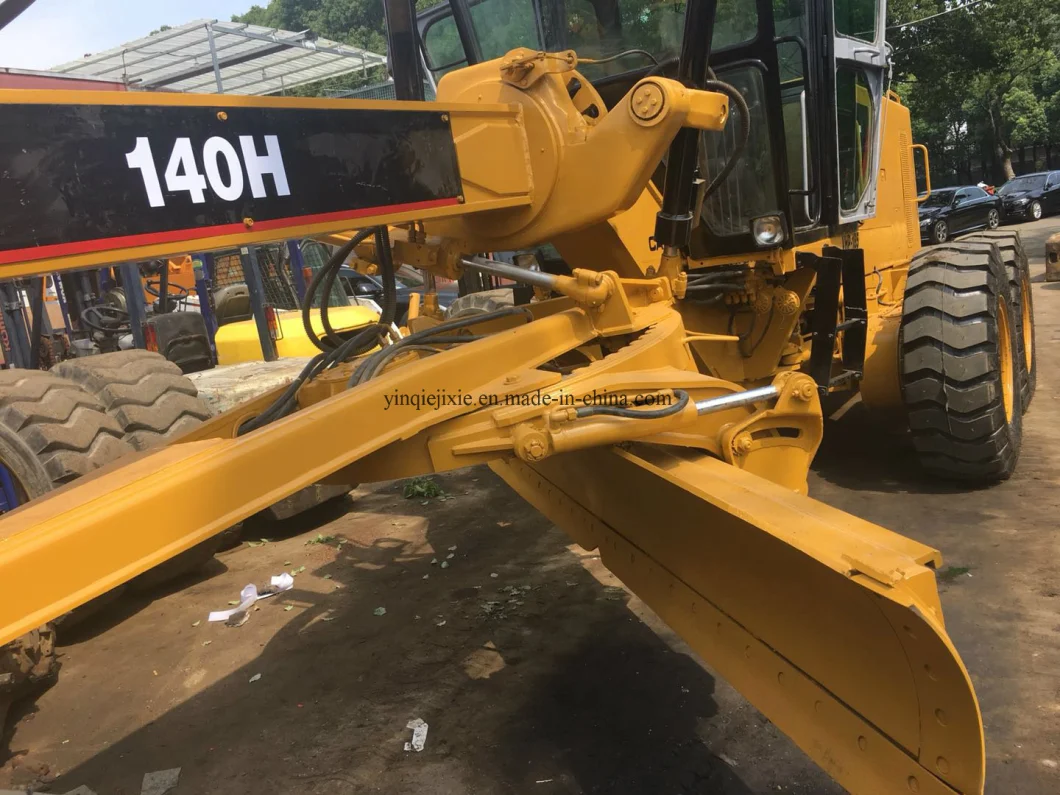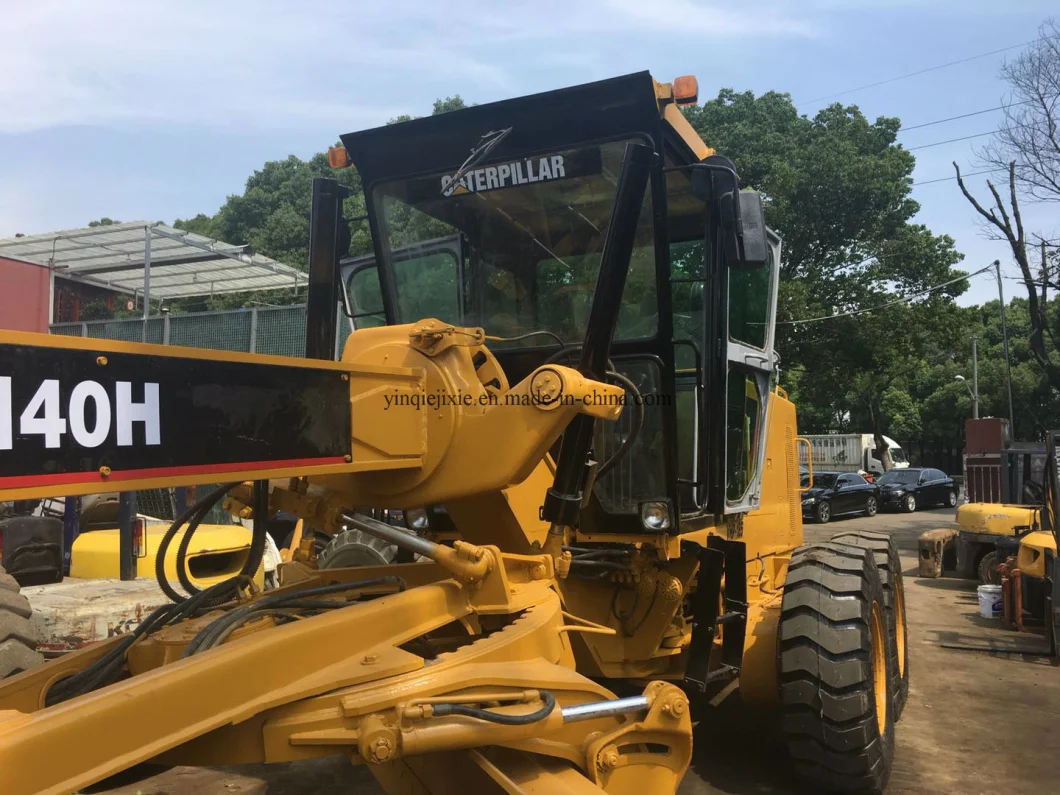 Introduction of Our Company
Shanghai Yinqie Machine Trade Co., Ltd has focused on top quality used construction machines and parts for over 20 years in China. We started as a small construction machinery shop, but now have become one of the leading suppliers in the used construction machines in China.

Today, Shanghai Yinqie Machine Trade Co., Ltd has been one of the top supplier of second -hand construction machinery and parts, such as: used excavator,used wheel loader,used motor grader,used road roller, used bulldozer,used crane,used forklift,used truck,etc.

Shanghai Yinqie Machine Trade Co., Ltd is located in the China international metro city-Shanghai. As a global supplier in the used construction machines, Shanghai Yinqie Machine Trade Co., Ltd is to create added value for customers around the world.
Our company offer many kinds of construction machines,there are
Excavator
Hitachi: EX100WD,EX160WD,EX120,EX200-1,EX200-2,EX200-5,ZAXIS200/210/220/230/240.
Catpiller:320B,320C,325C,330b, 330C.330D,336D,345D
KOMATSU: pc120,pc200-5,pc200-6, PC200-7, PC210,PC360, pc300, pc220,PC400

Loader
Caterpillar:CAT 936E,CAT 950F,CAT966D,CAT966E,CAT 966F,CAT 966G, CAT 980F, 938f, 950b, 950e, 938f-2,966c,
Backhoe wheel loader : cat436B, John Deere 310c, JCB 3CX, FERMEC 760
KOMATSU: WA250,WA300,WA320, WA350,WA360 ,WA380,WA400.WA470,WA500
Kawasaki: 50, 65, 70, 70B, 80Z, 85Z, 90,90Z,95Z.

Bulldozer
CAT D6D,D6G,D6H, D7H,D7G,D8N,D8R,D8L,D8K,D9L,D9N,D10N. D9R, D10R
Komatsu : D85-18, D85-21.D155A.-1, D155A-2, D60P-12

Motor Grader
Caterpllar:CAT 12G,CAT 120G,CAT 120H,CAT14G,CAT 140G, CAT140H,
KOMATSU,605A\605R. GD511A-1, GD623A
Mitsubishi grader

Road roller
DANAPAC CA25, CA30
BOMAG 219D-2, BOMAG217D,BOMAG213D,BW 161AD., BW225D. BW203AD,
HAMM: GRW18, DV10
INGERSOLL-RAND: 150D

Forklift
HELI 1.5tons-15tons,Toyota 1.5tons-6tons,TCM 3tons-18tons,Komatsu 2.5tons-10tons,Dalian 5tons-20tons and CPCD 1.5tons-25tons.




Welcome you inquiry! Welcome you Check!


Pls inform us if u will visit, we will help u arrange the hotel and make our driver pick up u to air port.
As one word,for us,our wishs is supply good service for our every client,our aim is win-win cooperation together!
Contact Information
-

24 Hours Consulting
Contact Person:Andy
If you want to know more infomation about photos, vedios, price, please contact us without hesitation.
We trust that customer satisfaction is the only benchmark to inspect our works.