WFJ Series high efficiency micronizer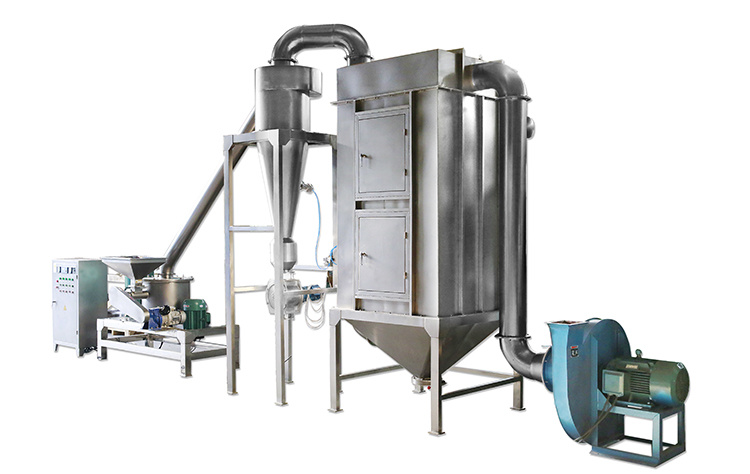 Technical Parameters:
ITEM

TYPE

WFJ-15

WFJ-30

WFJ-60

Capacity(kg/h)

30-350

30-800

50-1200

Main speed (r/min)

5500

3800

2900

Feeding size (mm)

<10

<15

<15

Discharge size(mesh)

80-500

80-320

80-300

Power of motor (kw)

13.5

46

84-15

Overall size (mm)

4200*1250*2700

6640*1300*3960

7500*2300*4530

Weight (kg)

1300

1500

3200
This machine is widely used in chemistry, dyestuff, dope, pharmaceutical,foodstuff industries.
The grinding, classifying and production are processed in one obturaying system.
No pollution after dedust.
It is the complete set for sanitation and safety, also for heat sensitive and sticky material.

Characteristic:


1, In the machine chamber, there is the leaf structure. When operation, the air in the grinding chamber is blown out by the rotary leaves taking out the heat .
2.Therefore, there is no much heat in the chamber to ensure the characteristic of the material. When operation, the strong air flow can expel the material out.
So it can pulverized the heat sensitive and sticky material with good effect.
3.For the food performance on the heat, it can be the substitute of universal crusher.
By the pull of the fan, the air flow in the grinding chamber blows the fine powder out(the fineness of the powder is adustable though the sieves). Thus, it can increase the capacity of the machine.